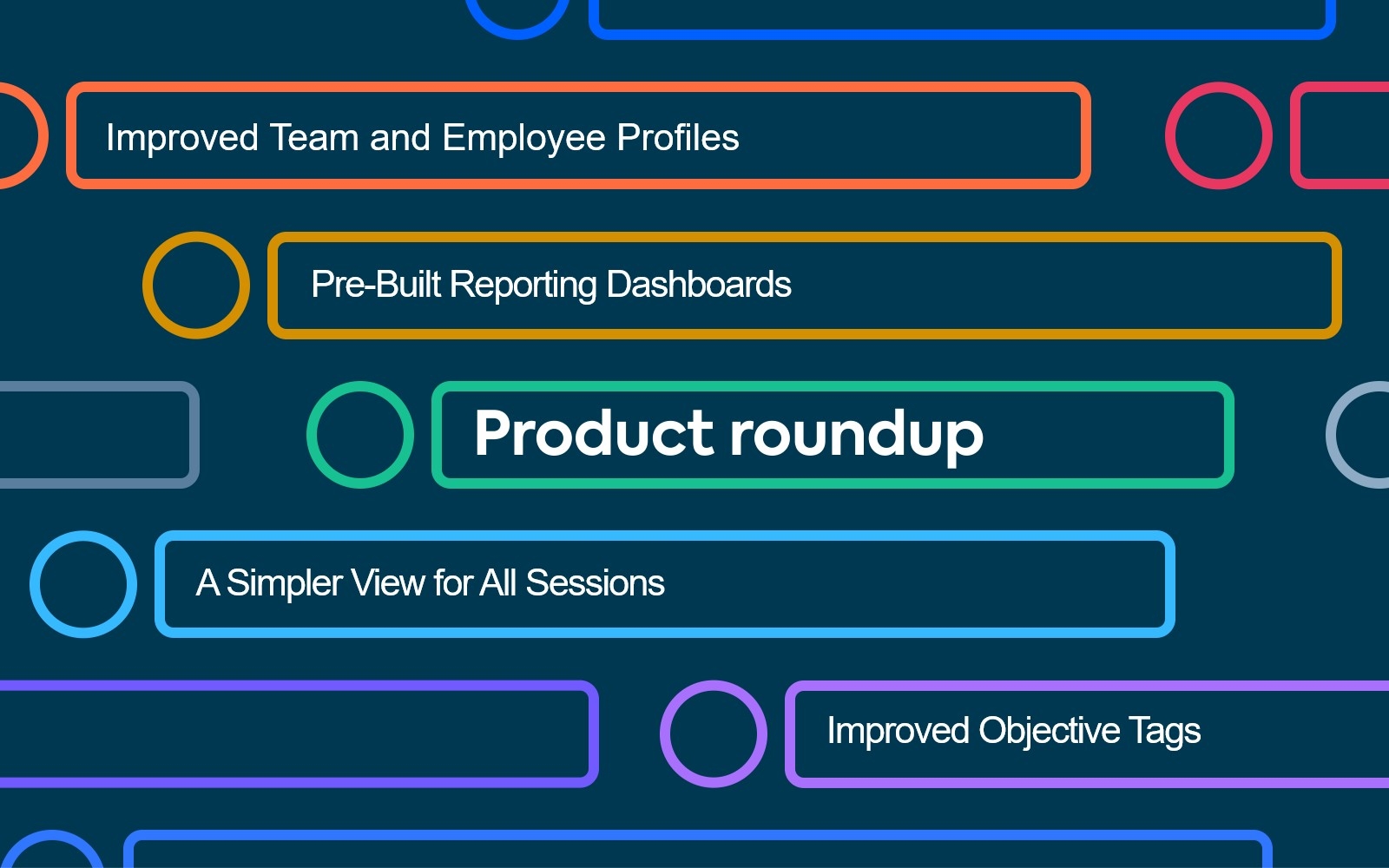 DATE:

AUTHOR:

Gtmhub Product Team
Q1 Roadmap
🚀 New
✨ Improved
Weekly Product Roundup for 03.04.22
DATE:
AUTHOR: Gtmhub Product Team
An exciting release this week: 8 Pre-Built Insightboards are available in the Gtmhub Marketplace.
Pre-Built Reporting Dashboards
Why should you care? Get an overview of company performance with one click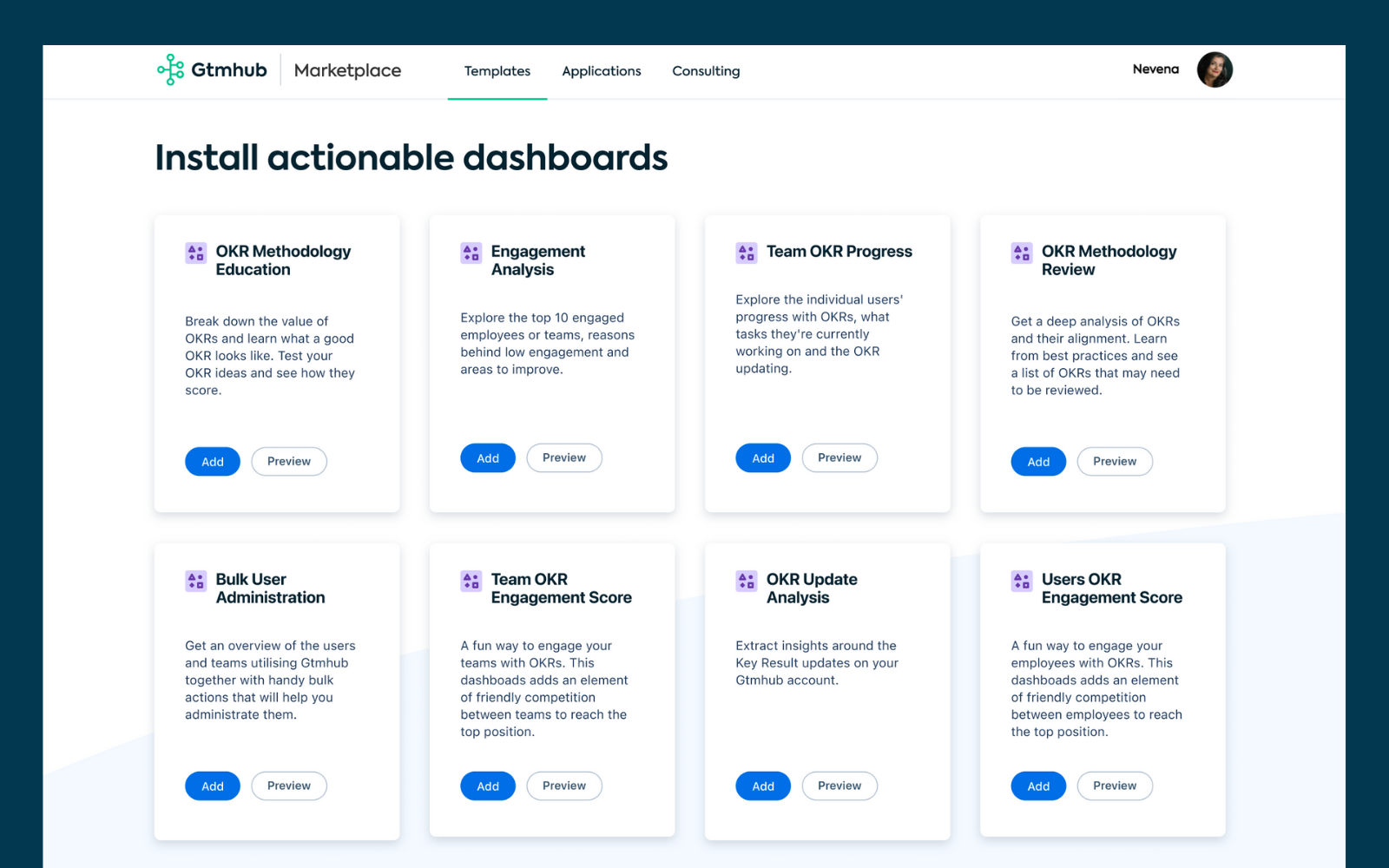 Our Gtmhub Marketplace now has plug-and-play reporting with 8 Insightboards that can be added to your account with one click and used immediately to see company performance.

Want to learn more? Visit our full release note on this new feature




Improved Team and Employee Profiles: When viewing a Team Profile or Employee Profile, the default for viewing progress is no longer "all time". Users can now select to view progress over different time frames, including Active and Previous Sessions. To learn more, visit our help article on Team Profiles and Employee Profiles.

A simpler view for All Sessions: We simplified the All Sessions page to automatically hide archived Sessions, and only show Active Sessions (Open or In Progress). Archived Sessions can still be reviewed by hitting the toggle on the All Sessions page.

Removed case-sensitive Objective Tags: We improved Tags to not be case sensitive and help avoid confusion. Now when searching and filtering Objectives, Tags will show the typed-in letters no matter the text case type.