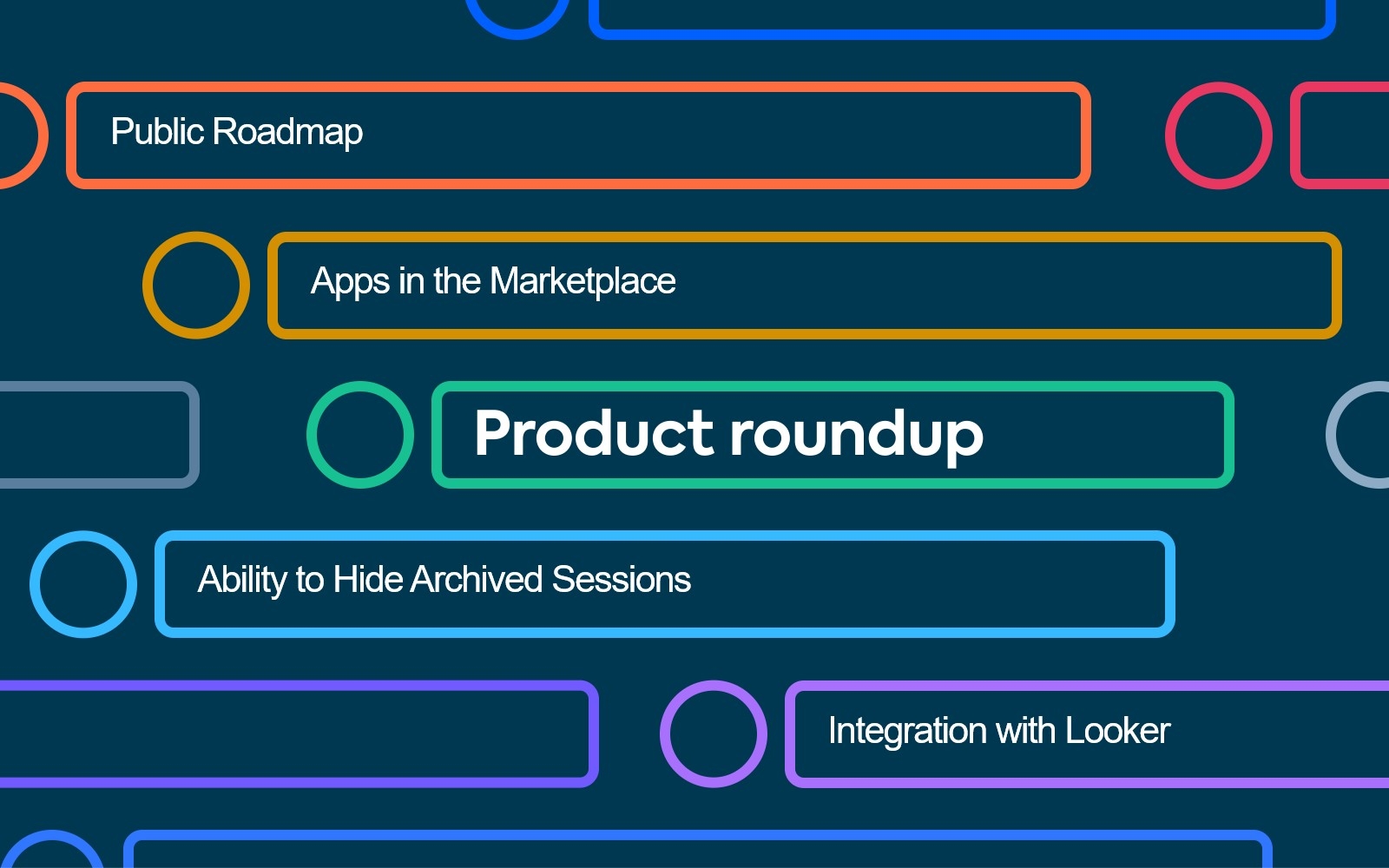 DATE:

AUTHOR:

Gtmhub Product Team
Q1 Roadmap
🚀 New
✨ Improved
Weekly Product Roundup for 2.25.22
DATE:
AUTHOR: Gtmhub Product Team
This week we released a public roadmap, Apps in the Marketplace, and a new integration with Looker. Check out what's new:
Public Roadmap
Why should you care? Stay informed on what we have planned for 2022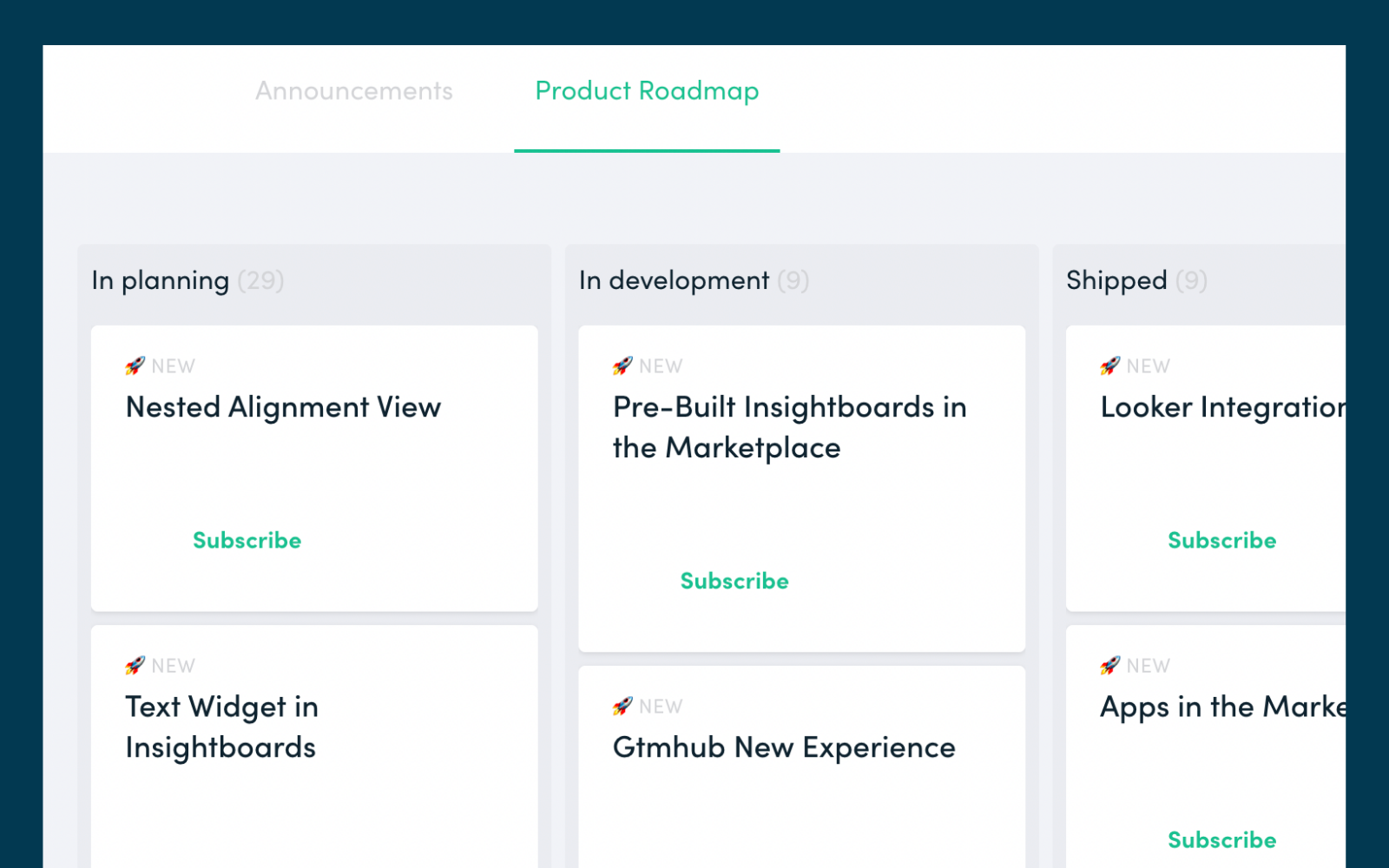 Our public roadmap is now live! Stay informed on the features our team is working on in 2022, provide feedback, and even subscribe to specific features and be notified as they progress through development.

Want to check it out? Visit the roadmap tab on our product updates page.
Hello Apps 👋
Why should you care? Link Insights to Action More Efficiently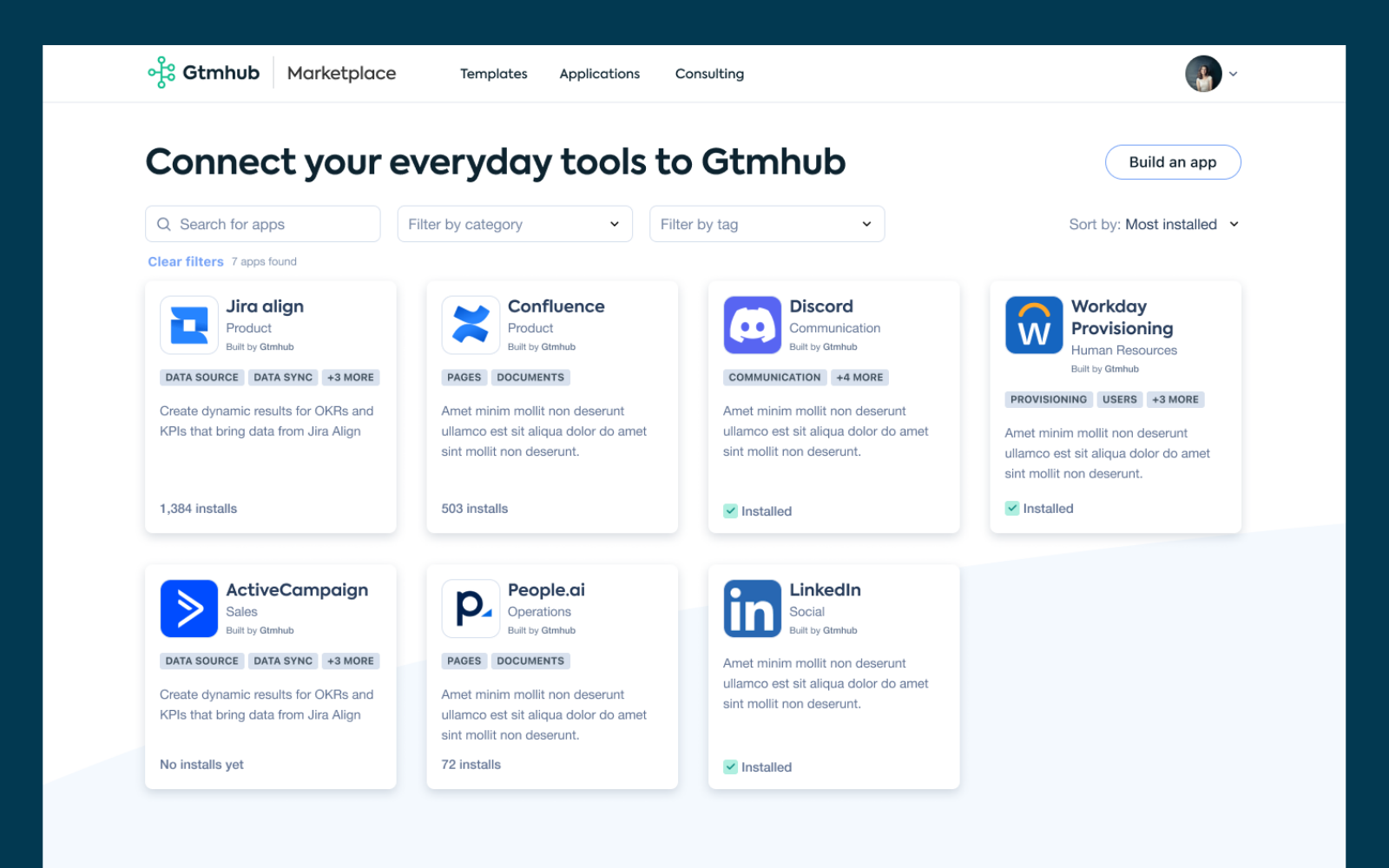 You can now build your own data connectors or Iframe apps to use privately in your own account or install pre-built Apps in your Gtmhub account to link the right KPIs to their OKRs so you can make better data-driven decisions.

Want to learn more? Visit our full release note on this new feature
Looker Integration
Why should you care? Bring more of your business data into Gtmhub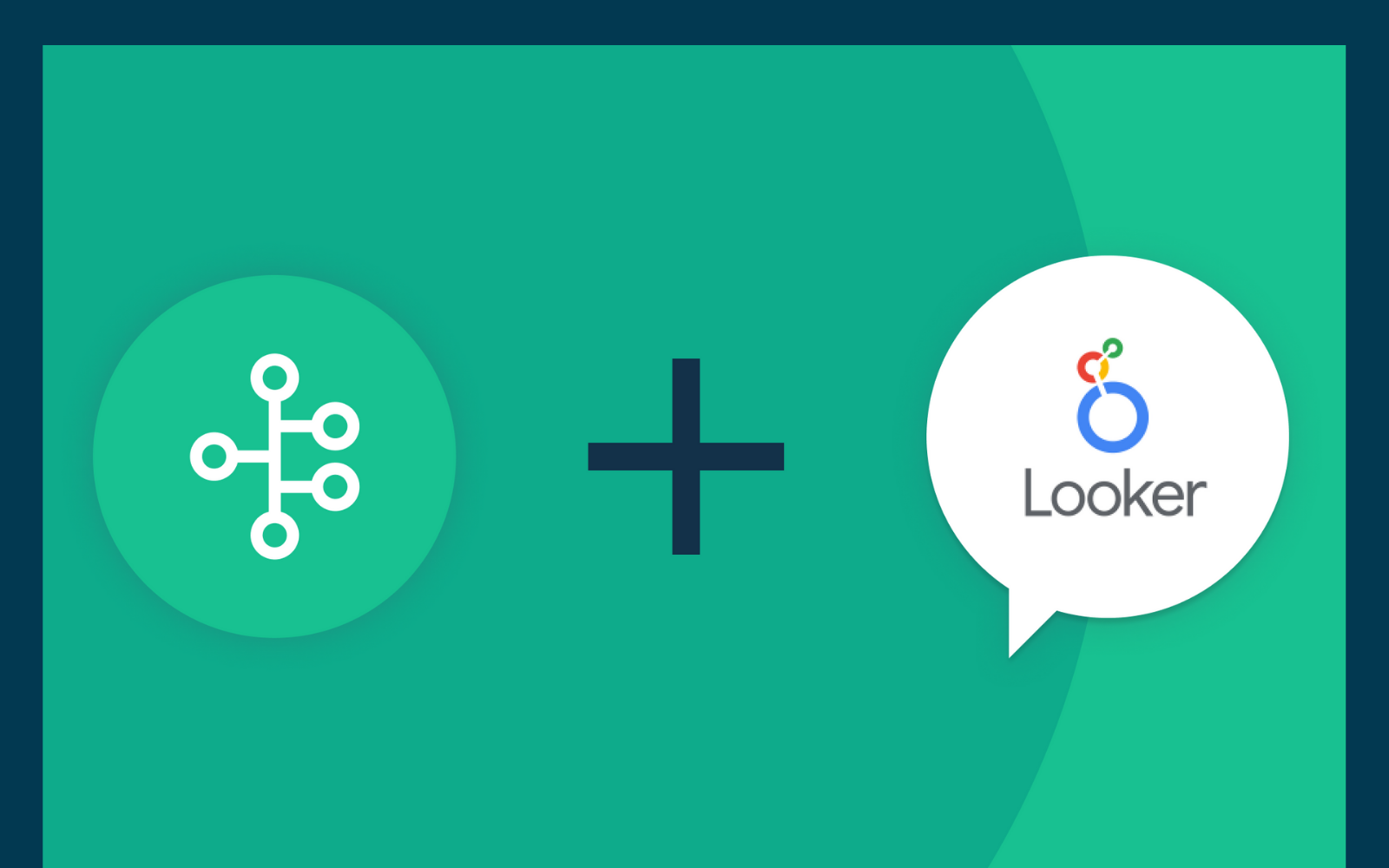 Use our new Looker integration to automate Key Results, KPIs, and Insights in Gtmhub directly from your Looker metrics and KPIs.

Want to learn more? Visit our full release note on this new integration




We simplified the All Sessions page view by hiding any archived Sessions. By default, you will now only see Active Sessions, "Open" and "In progress", with a toggle ability to show Archived Sessions as well.