DATE:

AUTHOR:

Gtmhub Product Team

RELATED ROADMAP ITEMS:
Add Section Headings in Insightboards
DATE:
AUTHOR: Gtmhub Product Team
Context is everything when it comes to reading data.
You can now create section headings in Insightboards in order to add a narrative and contextualize the metrics on the dashboard. Here are a few ways you can use section headings:

Run Weekly Meetings
Create a dashboard for weekly check-ins and group Insights into sections that match your meeting agenda

Organize by Team Metrics
Group the Insights on your dashboard by team owners and place them under the same Team heading.

Organize by Integrations
Group the Insights on your dashboard by Integrations so you can quickly know where each metric is being pulled from
Section titles and subtitles can be created and deleted quickly; no code required.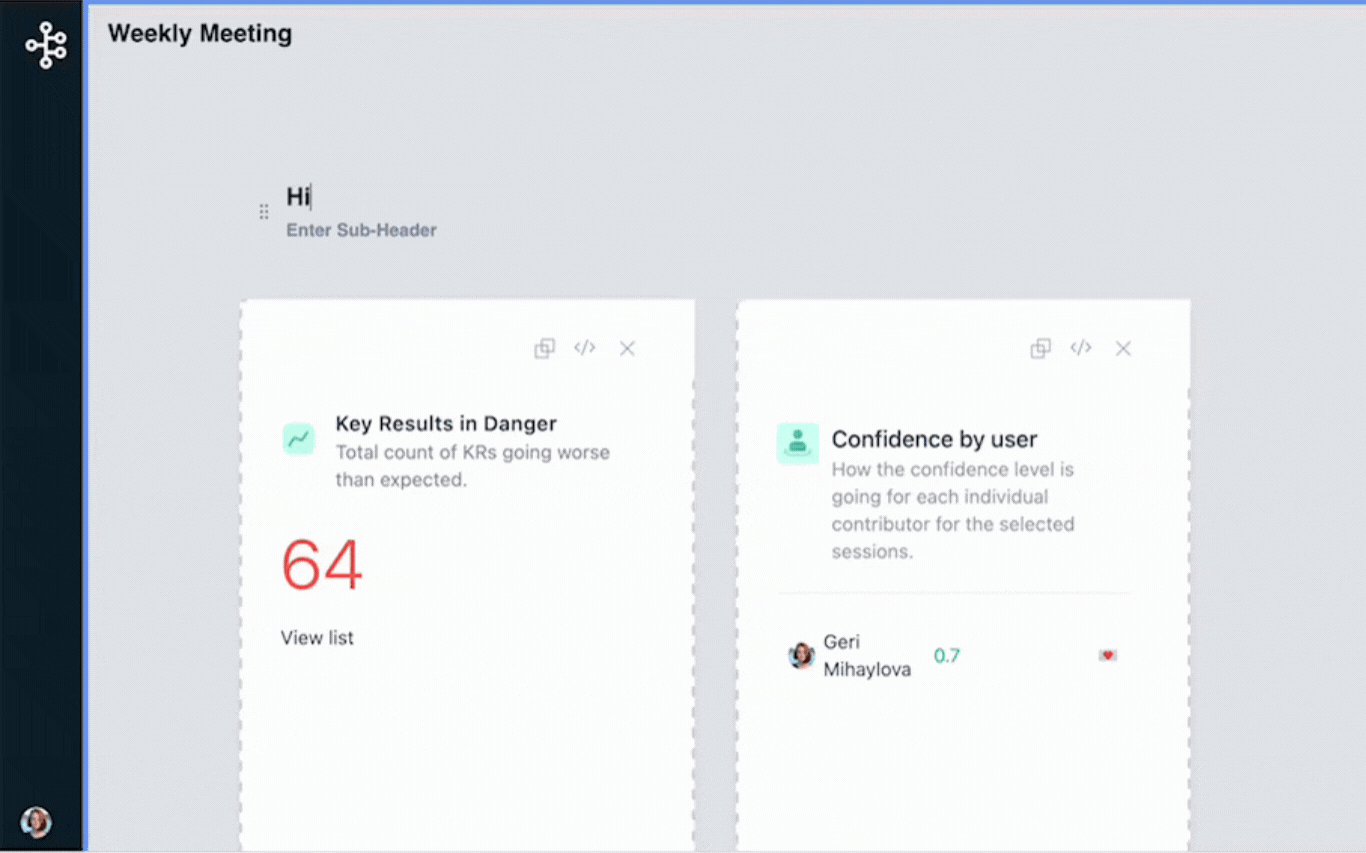 Want to try it out?
Login to your Gtmhub account then go to an existing Insightboard, build a custom one, or add a pre-built dashboard with one click and start creating your section headings.