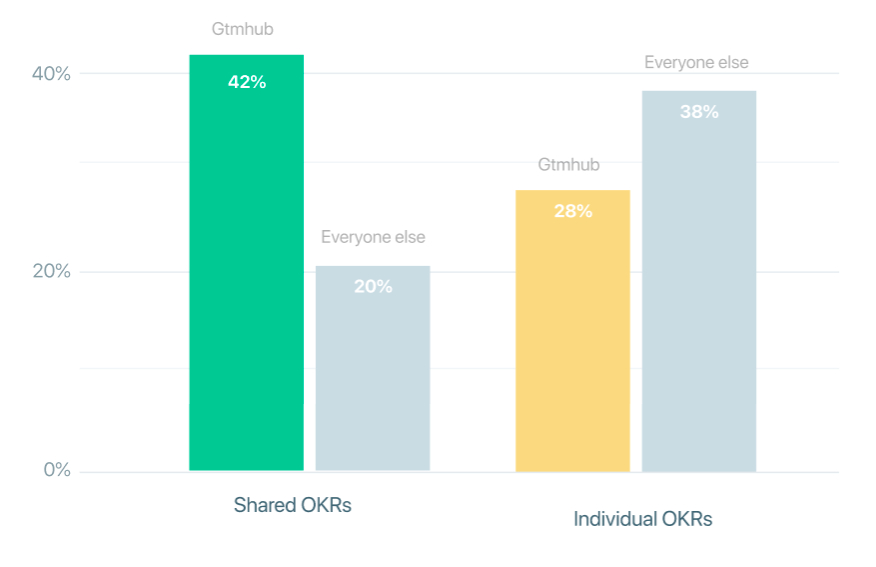 DATE:

AUTHOR:

Gtmhub Product Team

RELATED ROADMAP ITEMS:
Benchmark OKR success against Gtmhub customers
DATE:
AUTHOR: Gtmhub Product Team
With OKRs being a relatively new methodology, many companies want to review their progress by benchmarking against other companies of similar market and size. Gtmhub will now allow accounts with access to Gtmhub's Customer Success team to receive a report to benchmark against other Gtmhub customers.
Benchmark reports
The reports will allow you to benchmark your organisation against other companies using the Gtmhub platform, with charts to compare OKR progress as well as OKR processes.
This will allow your business to compare against other Gtmhub users, and highlight areas of success and areas that need improvement, allowing you to react and improve where necessary.
Want to receive the report?
To receive this report, simply contact your Gtmhub Customer Success representative and request the Benchmark Report. They will then collate the report, including benchmarks against companies of a similar size and market and send it back to you for review.