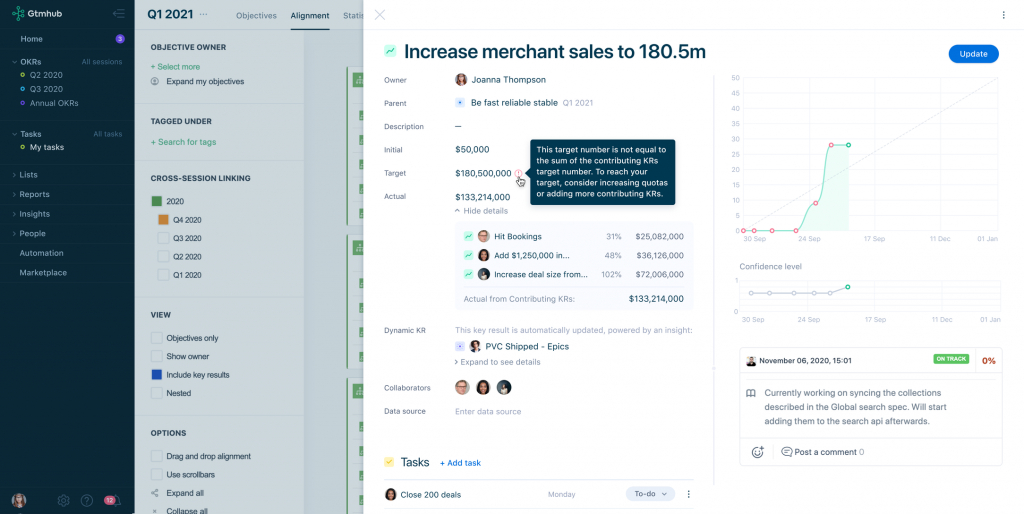 DATE:

AUTHOR:

The Gtmhub team
🚩 Start
💥 Scale
🏔 Summit
🏢 Enterprise
💻 Desktop
📱 Mobile
🚀 New
Cascade Key Results between parent-to-child objectives
DATE:
AUTHOR: The Gtmhub team
Key Results can now be cascaded to have many contributing KRs where when updated, the absolute value of the contributing KR will automatically add to the progress of the cascaded KR. This new feature can be visualized in the alignment tree and allows smooth connection between team contributions and business outcomes.
For more information on this, please visit our Help Article.