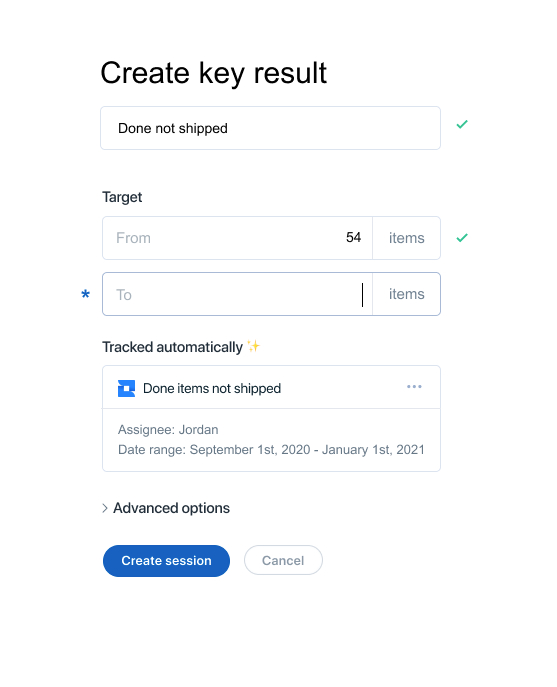 DATE:

AUTHOR:

The Gtmhub team
🏢 Enterprise
💻 Desktop
📱 Mobile
✨ Improved
Create dynamic Key Results from scalar Insights
DATE:
AUTHOR: The Gtmhub team
Save time and focus on the next most important thing by using Dynamic KRs. When creating a Key Result, select the option to have the target number automatically tracked and select the source from a scalar Insight. Now every time the data source syncs and pulls new data into Gtmhub, the insight calculates new results and automatically updates the linked KR.
For more information on this, please visit our Help Article.