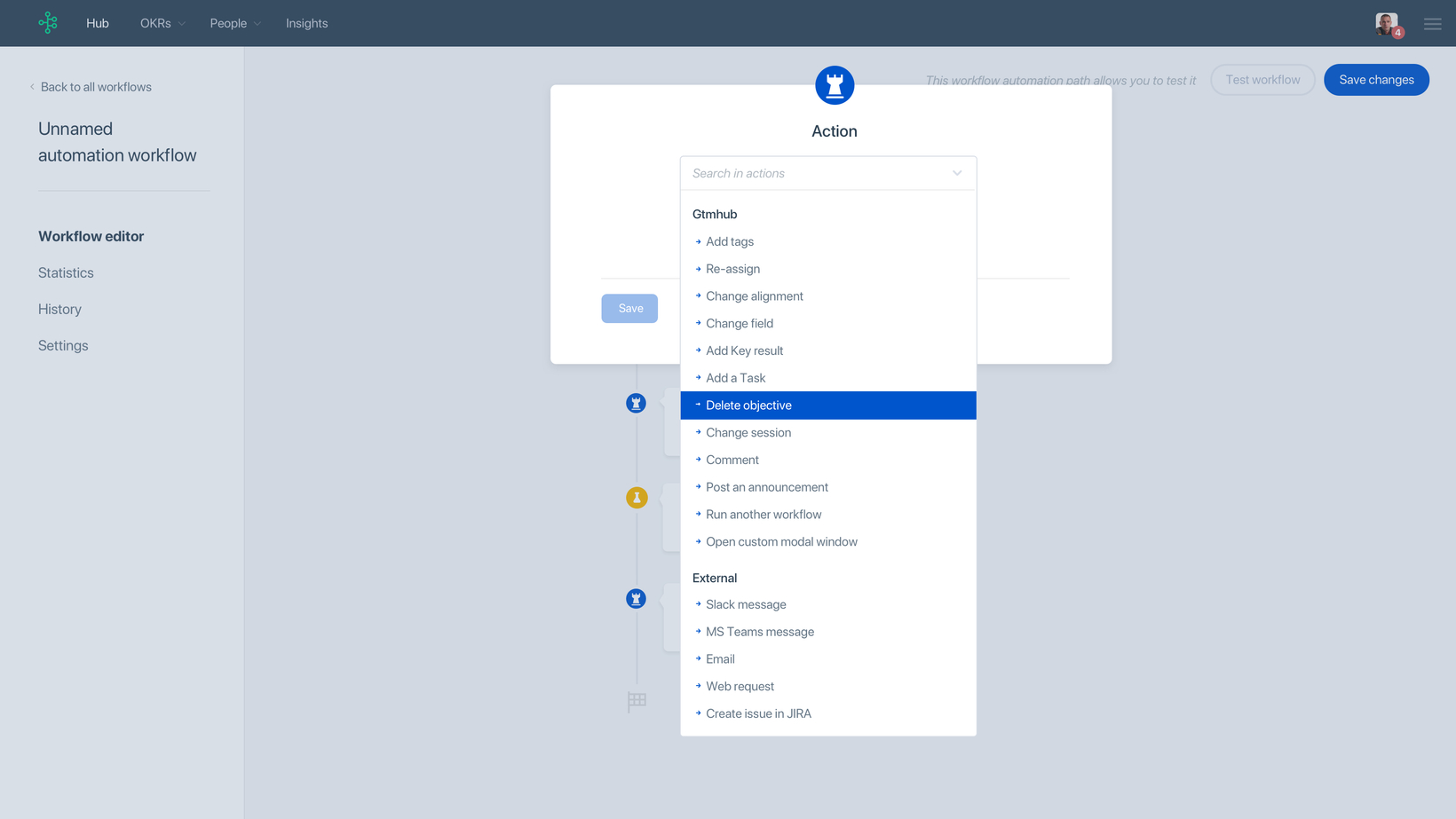 DATE:

AUTHOR:

Gtmhub Product Team
✨ Improved
🏔 Summit
🏢 Enterprise
💻 Desktop
📱 Mobile
Create Tasks automatically
DATE:
AUTHOR: Gtmhub Product Team
Our Automation functionality has been extended to provide users the ability to create Tasks automatically by setting up an action to "Add Task". This feature will force team members to act on their compliance mistakes. For example: if an employee did not put a description in their OKR - this Automation would assign them a Task so they'll know to add a description.
For more information, visit our help article on setting up Automations.