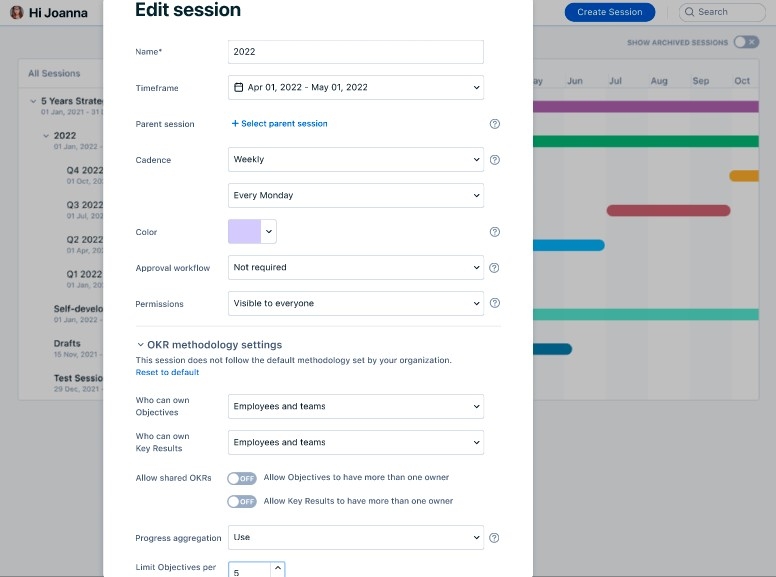 DATE:

AUTHOR:

Gtmhub Product Team

RELATED ROADMAP ITEMS:
Define OKR Methodology Settings for each Session
DATE:
AUTHOR: Gtmhub Product Team
In addition to defining the global account settings on OKR Methodologies, Admins will now be able to define the OKR Methodologies for each session.
Improvements
Defining OKR Methodology for each Session will allow the Admin to:
Adjust/limit the number of Objectives per User

Adjust/limit the number of Key Results per Objective

Define whether an OKR can have shared ownership
Allowing OKR Methodology settings to be defined on a Session-by-Session basis adds further flexibility to Gtmhub. This means the global Methodologies can stay in place but with exceptions for certain Sessions.
Want to learn more?
Visit our help article on methodology settings here.