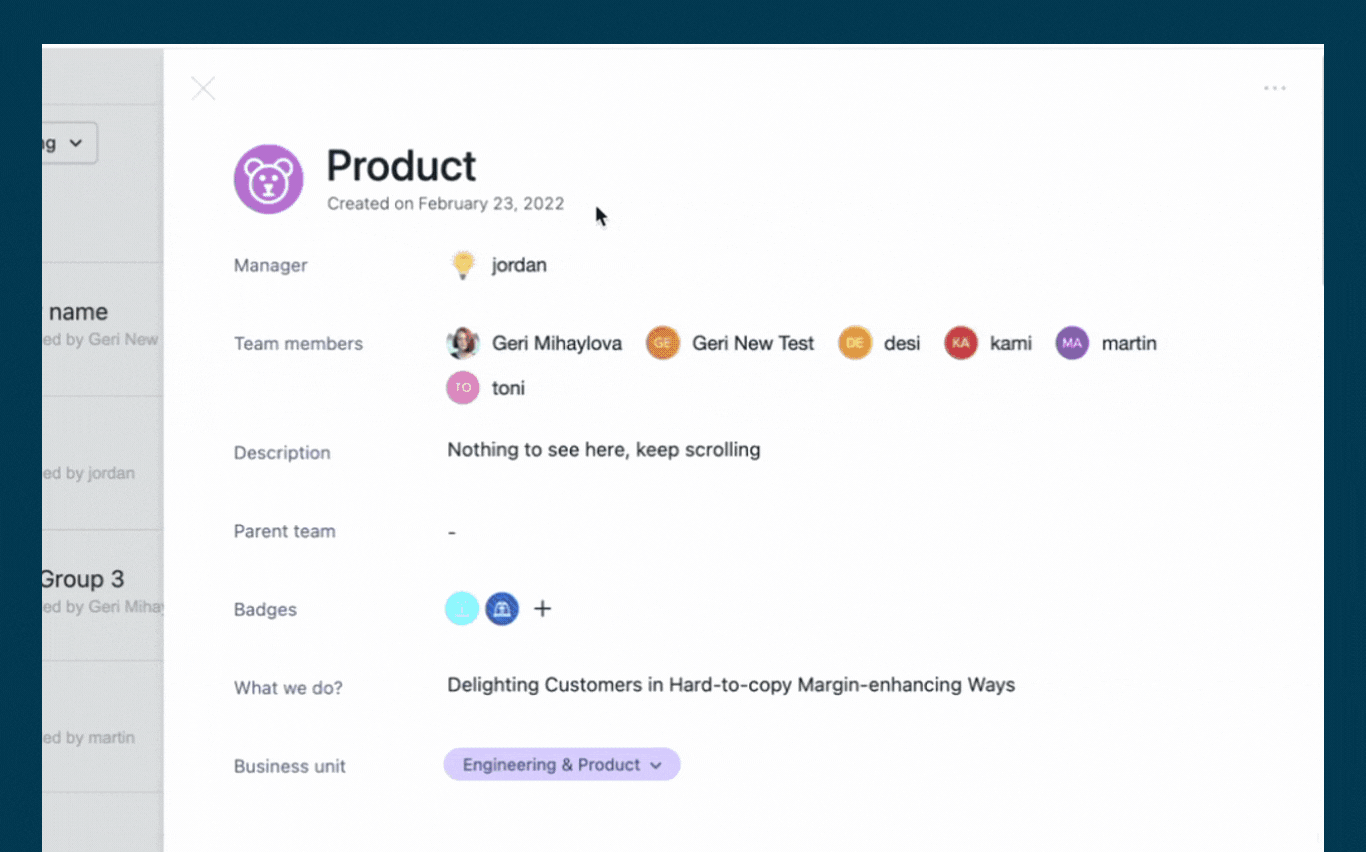 DATE:

AUTHOR:

Gtmhub Product Team

RELATED ROADMAP ITEMS:
Do More with Team and Employee Profiles
DATE:
AUTHOR: Gtmhub Product Team
Team Profiles and Employee Profiles provide a single place to see how others are doing on their OKR journey and highlight big achievements including:
Best OKR

Best Session

Biggest Win
We are improving these profiles to make it easier for you to dive in deeper and learn more about a team or employee's accomplishments.
Introducing Clickable Content in Profiles
Now when viewing any profile page, you can click on specific content within the Achievements and Process sections and be directed to more details.

View Details on Top Achievements with One Click
Want to learn more about someone's "Best OKR", "Best Session", or "Biggest Win"? Now you can click these cards in the Achievements section and be directed to the accomplishment that is being highlighted.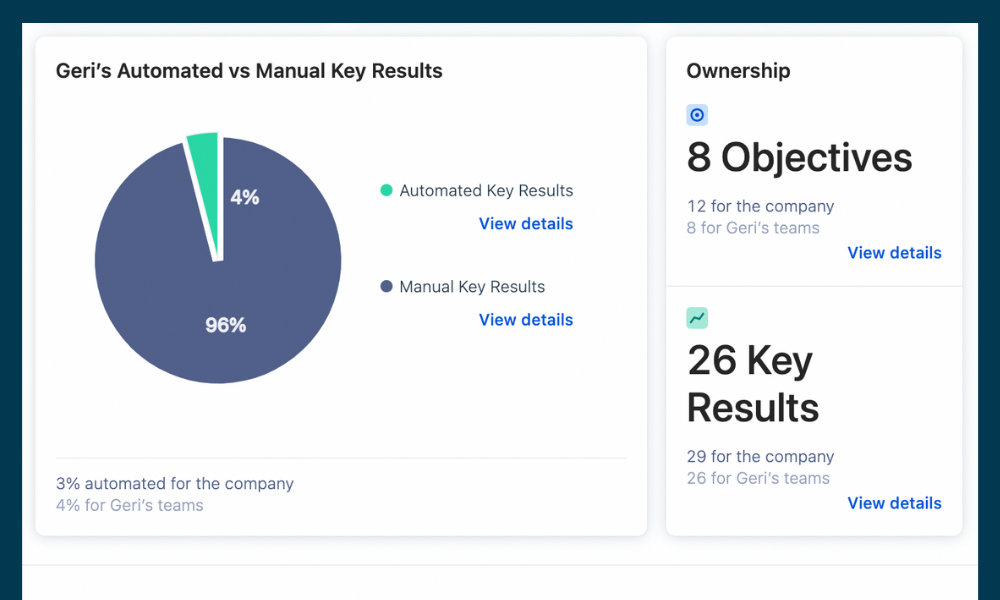 Dive Deeper on OKR Progress
Under the progress and process section, you can click to view more details to see a list of Objectives and Key Results owned, and all past Key Result updates.

Want to learn more?
Visit our help articles on Team Profiles and Employee Profiles in your Gtmhub account.