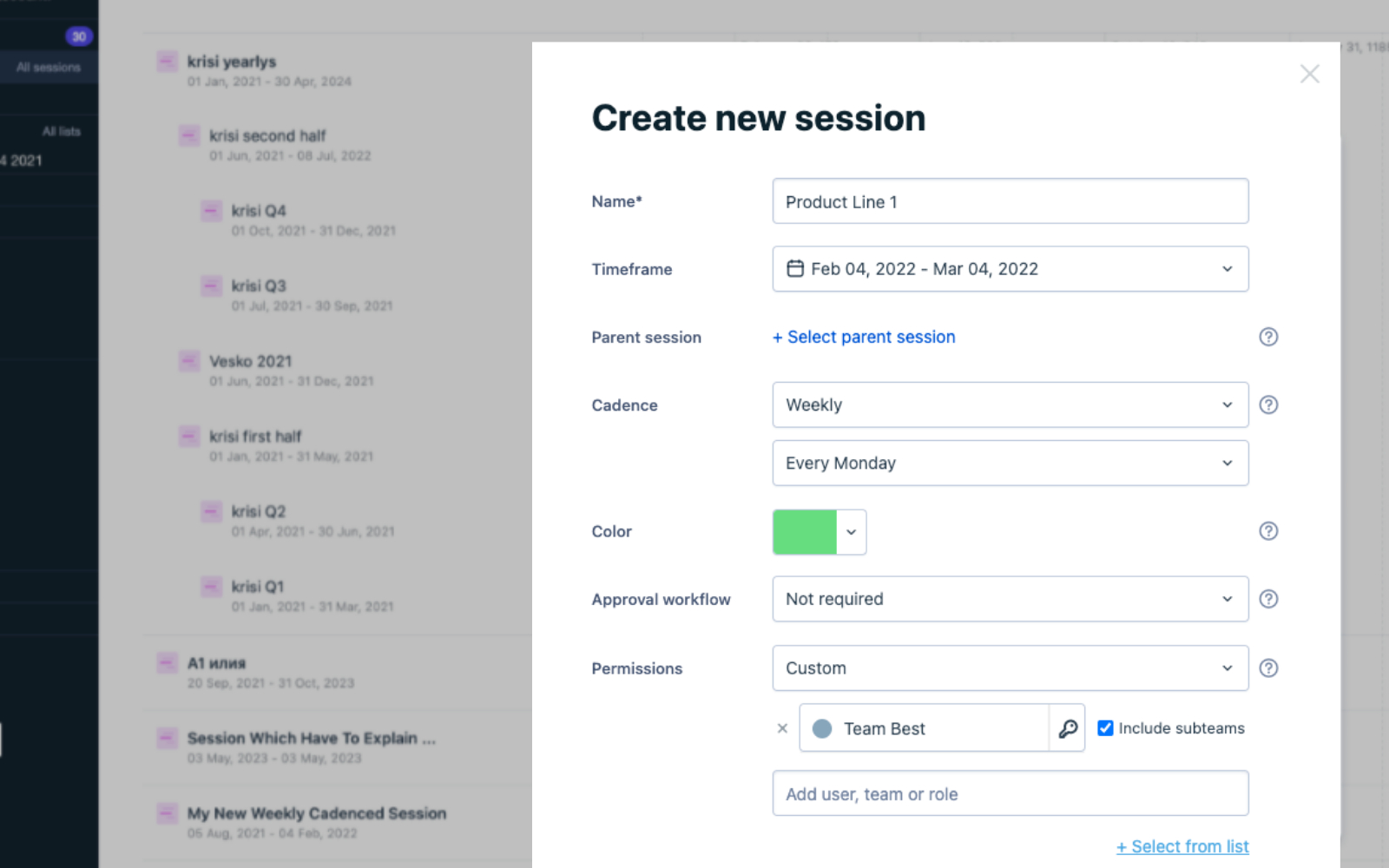 DATE:

AUTHOR:

Gtmhub Product Team

RELATED ROADMAP ITEMS:
✨ Improved
🚩 Start
💥 Scale
🏔 Summit
🏢 Enterprise
💻 Desktop
📱 Mobile
Dynamic Team Permissions in Sessions
DATE:
AUTHOR: Gtmhub Product Team
Sessions are the starting point when defining the way an organization works with OKRs. As an organization scales and their usage of Gtmhub grows, the more they might find it helpful to break out separate divisions, business lines, or products into separate Sessions.
We made it easier to structure and assign the relevant Session permissions to your teams. Now when having multiple Sessions, account admins can set up dynamic team permissions for Sessions that automatically give the same permissions to one team, and all subteams down the management chain.
To learn more, visit our help article on setting up dynamic team permissions.