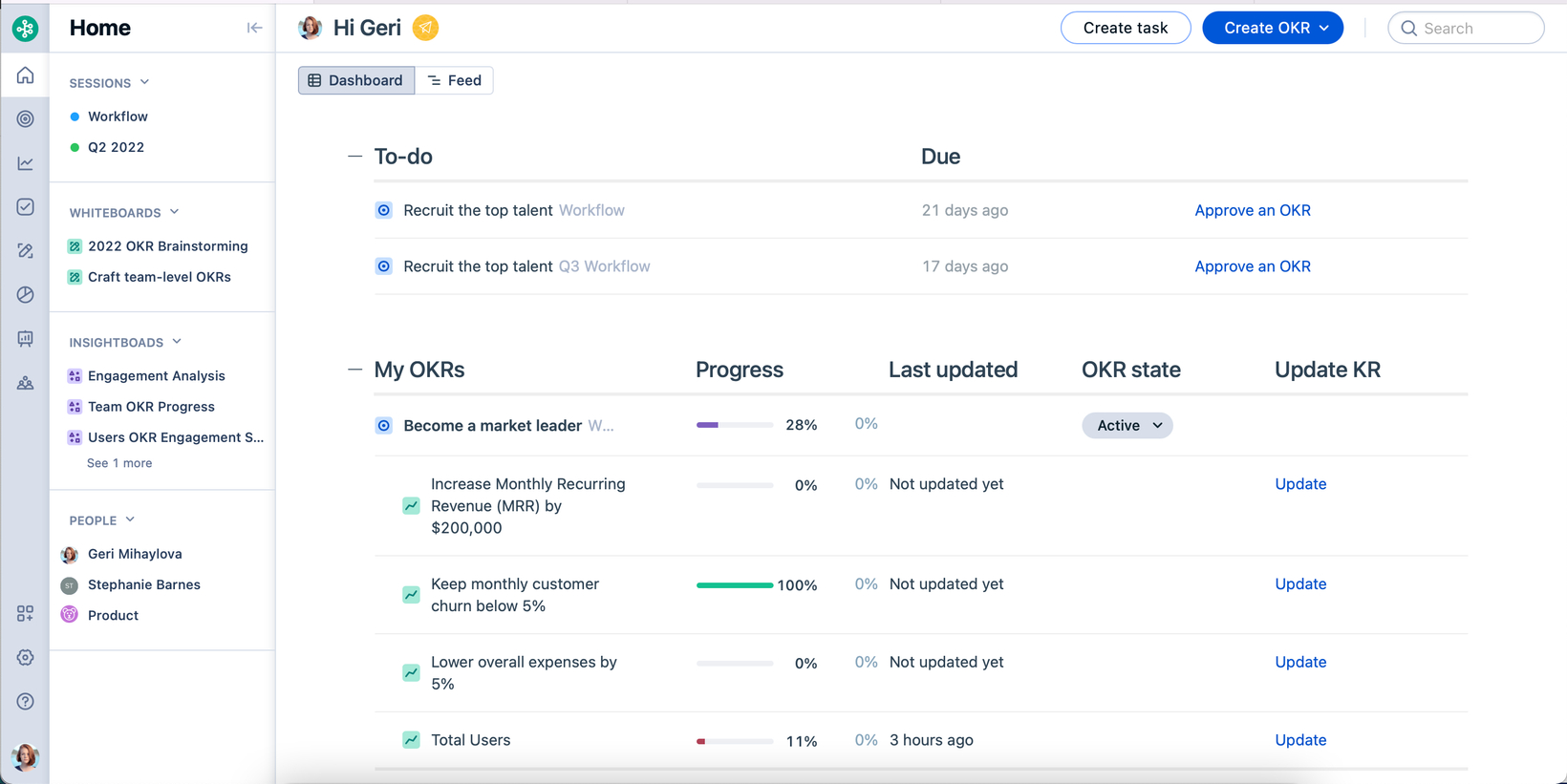 DATE:

AUTHOR:

Gtmhub Product Team

RELATED ROADMAP ITEMS:
Gtmhub New Navigation Experience (Beta testing)
DATE:
AUTHOR: Gtmhub Product Team
Through our team's own use of Gtmhub and feedback from customers, we found our current navigation was overwhelming and complex for most of our users. We have released beta testing for the new experience to help define the improvements needed before a full release.
6 Focus Areas of Improvement
Here are the specific areas of the navigation our team is working on improving:
Size of menu
The main navigation often has 34 items shown for users. This can create anxiety and a sense of complexity.

Inconsistent sub-items
Some items on the menu have dynamic sub-items (e.g.Sessions or Tasks), some are static (e.g. Insights or People), and others have no sub-items where one may expect them (e.g.Whiteboards)

Inconsistent behavior
Certain items on the menu can be clicked, like Automation and Marketplace, while others only expand sub-items which causes confusion.

Inconsistent patterns
OKRs, Tasks, and Lists menu items contain text for "All Sessions", "All Lists", and "+ Add filter" links which cause inconsistency in design.

Lacking prioritization of features
Many users do not use items that are currently displayed. High use menu items such as "OKRs" are mixed with low use items such as "Automation", including the outdated presence of "Experiments".

Inconsistency in Settings and Configuration
The settings icon is hard to find in our current menu, and there is inconsistency in which features a user expects to show in settings and which features show on the menu.

Want to submit your own feedback?
On the left-hand side, select an emoji from the "What do you think of this announcement?" section and write in your own feedback or suggestions for this new Gtmhub navigation experience.