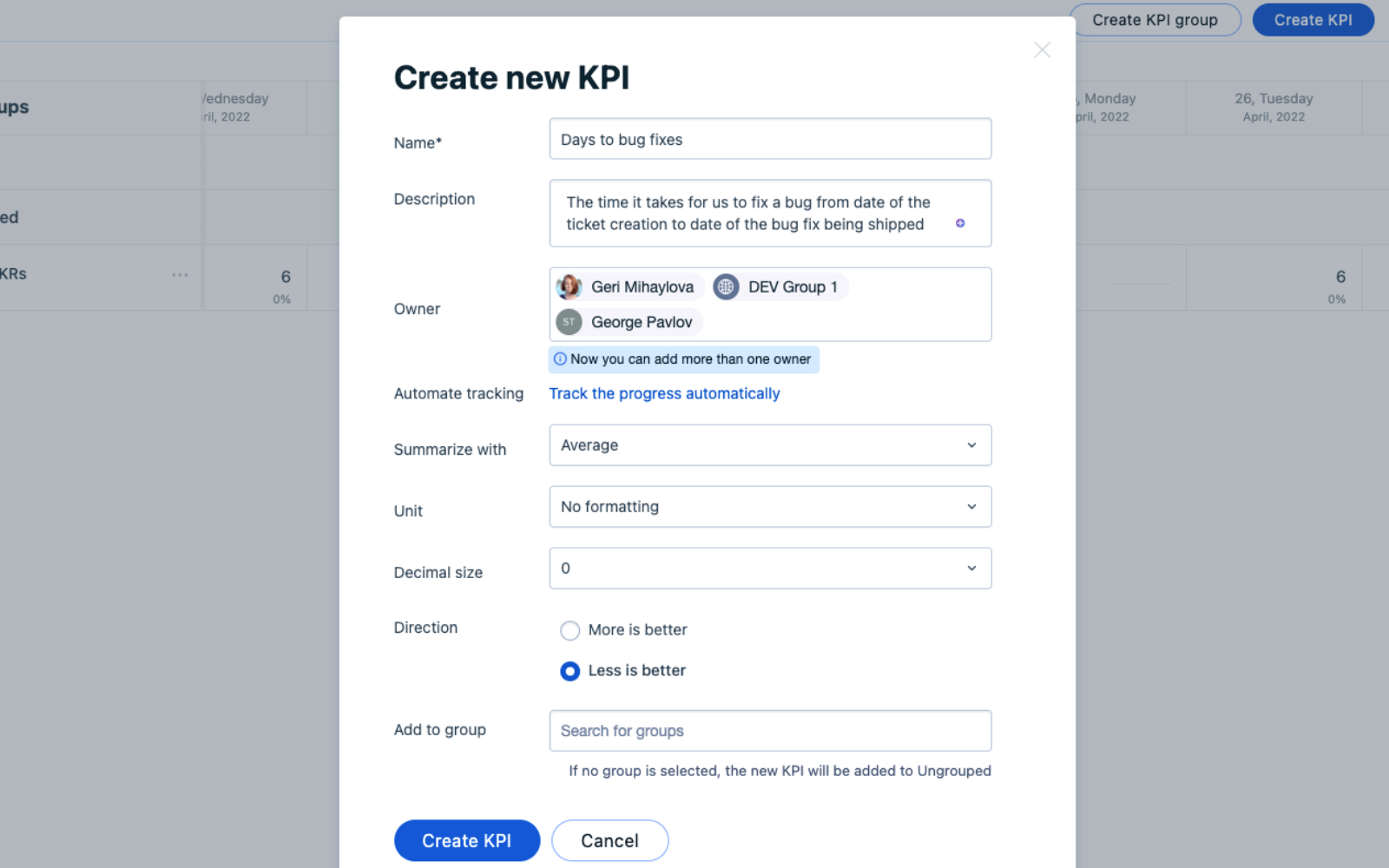 DATE:

AUTHOR:

Gtmhub Product Team
✨ Improved
💥 Scale
🏢 Enterprise
Improvements to Monitoring and Tracking KPIs
DATE:
AUTHOR: Gtmhub Product Team
KPIs are crucial for every business - especially our customers. At the end of the day, these metrics show the truth: how is your organization performing? In reality, you have an entire company supporting the performance of KPIs and we have worked to make tracking and managing these important metrics easier and more transparent.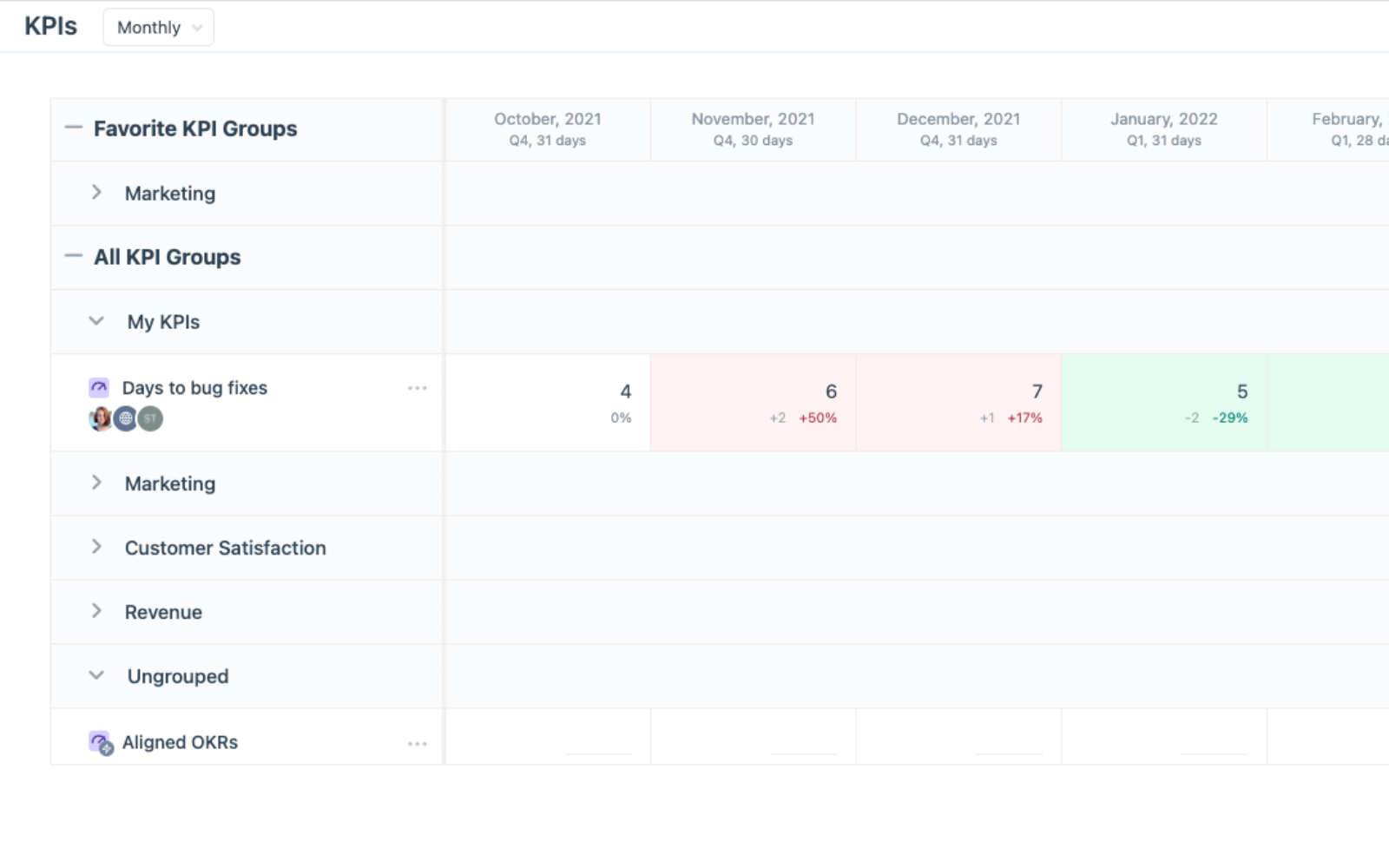 Shared KPI Ownership
Sharing is caring, right? Instead of only having one individual own a KPI, you can now set multiple owners. This means multiple individuals, individuals and teams, and multiple teams: whoever is contributing to a KPI can now be represented.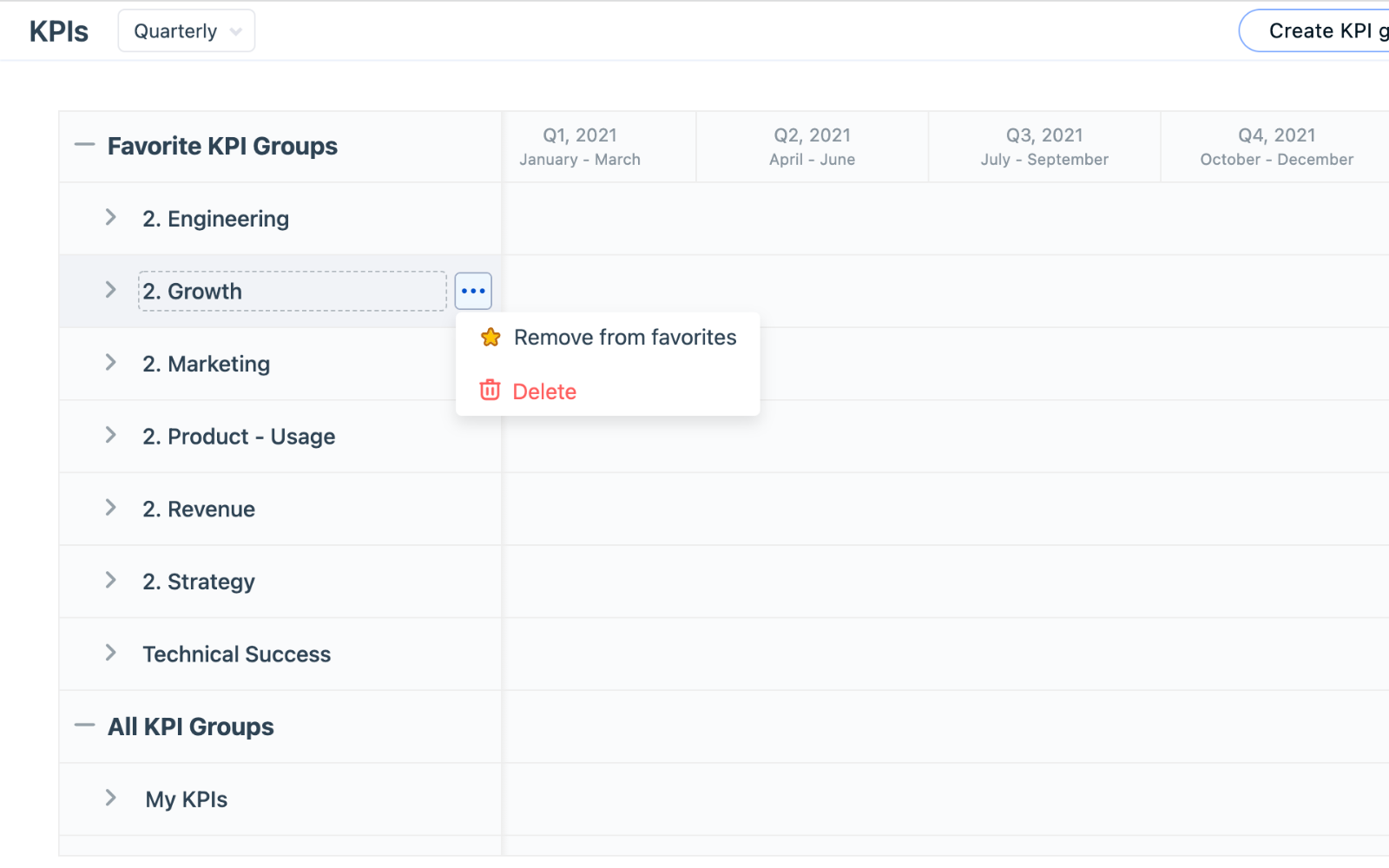 Favorite KPI Groups
For smaller organizations, finding KPIs is less of an effort. For larger organizations with hundreds of KPIs and numerous KPI groups, scrolling to the metrics you care about can take a minute. The Favorite KPI Group improvement we released last week allows users to favorite groups and put the metrics they care most about at the top in the "Favorite KPI Groups" section.
Next for KPIs
Our next improvement to KPIs will be the ability to quickly sort KPIs within a group.
Want to learn more?
Visit our help video on how to create, manage, and monitor KPIs.