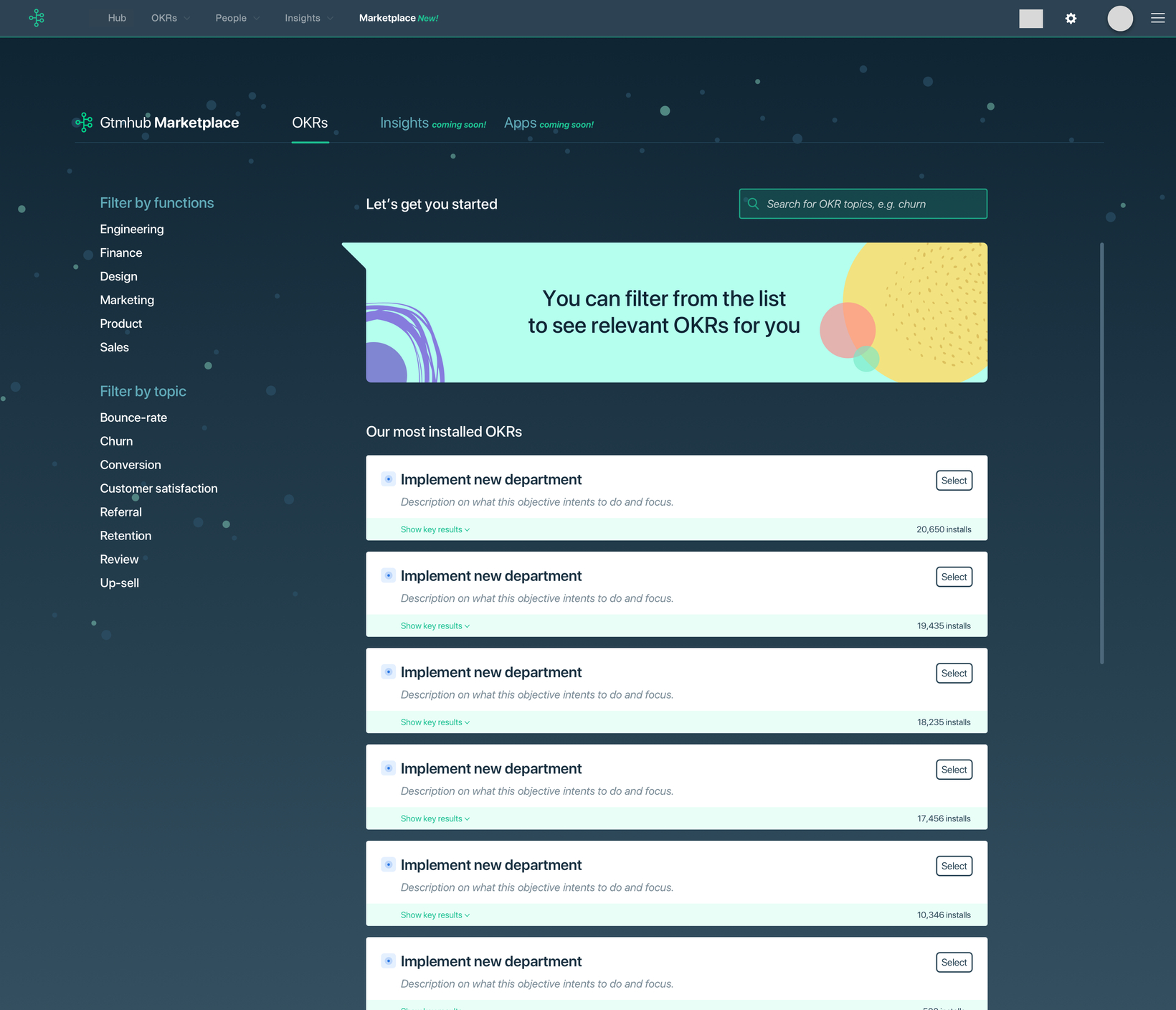 DATE:

AUTHOR:

Gtmhub Product Team
🚀 New
🚩 Start
💥 Scale
🏔 Summit
🏢 Enterprise
💻 Desktop
📱 Mobile
Install best-in-class OKR examples from the Gtmhub Marketplace
DATE:
AUTHOR: Gtmhub Product Team
Our Gtmhub Marketplace allows organizations big and small to tap into the best practices of OKRs, Insights, and Integrations to leverage the power of the community and get started with Gtmhub in no time.
Adopting OKRs can be hard, especially in larger organizations. To help make the process easier, our Marketplace answers the common question of "what makes up a good OKR?" and allows users to install ready-to-go OKRs and Automations with one click, similar to installing apps on a mobile phone.
For more information, visit our help article on how to install OKRs from Gtmhub Marketplace.