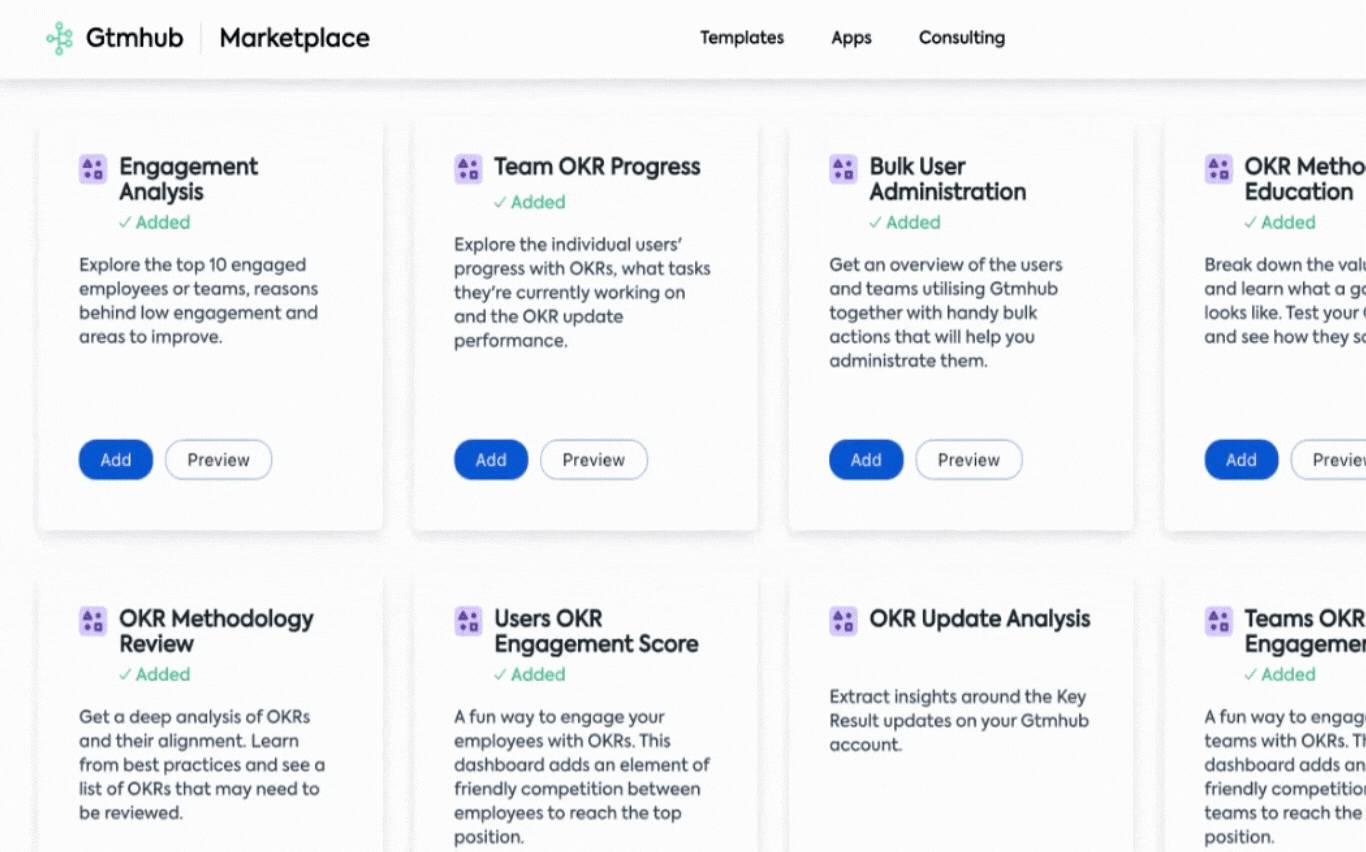 DATE:

AUTHOR:

Gtmhub Product Team

RELATED ROADMAP ITEMS:
🚀 New
💥 Scale
🏔 Summit
🏢 Enterprise
💻 Desktop
Install Pre-Built Reporting Dashboards with One Click
DATE:
AUTHOR: Gtmhub Product Team
Having a pulse on what is happening within your entire organization just became as easy as one click. Our Gtmhub Marketplace now has plug-and-play reporting with 8 Insightboards that can be added to your account with one click and used immediately to see company performance.
How can you benefit from these Insightboards?
Enhanced visibility of your business, people, and process performance: Get to the heart of what makes your business tick. Whether it's stellar staff, your lean mean processing machines, or your winning reputation, our Insights will offer up an accurate state of play.

Better forecasting for future performance and demand: Anticipate disruption with quick and easy trend analysis. Review historic or present performance to see which way the winds are blowing and take the necessary steps to alter business trajectory accordingly.

Smarter decision-making for resource and capacity planning: Build resources around the areas with the biggest growth potential. Whether it's changing employee focus, realigning company objectives, or supporting flagging initiatives, plug-and-play reporting gives you the impetus to make better business decisions instantly.

Time saved, resource gained: Take the pain out of building business intelligence, by importing smart, pre-fabricated reports. Crafted by our in-house technical and UX experts, these boards are the easiest in the industry to use, without sacrificing depth or breadth of data.
Import. Investigate. Know.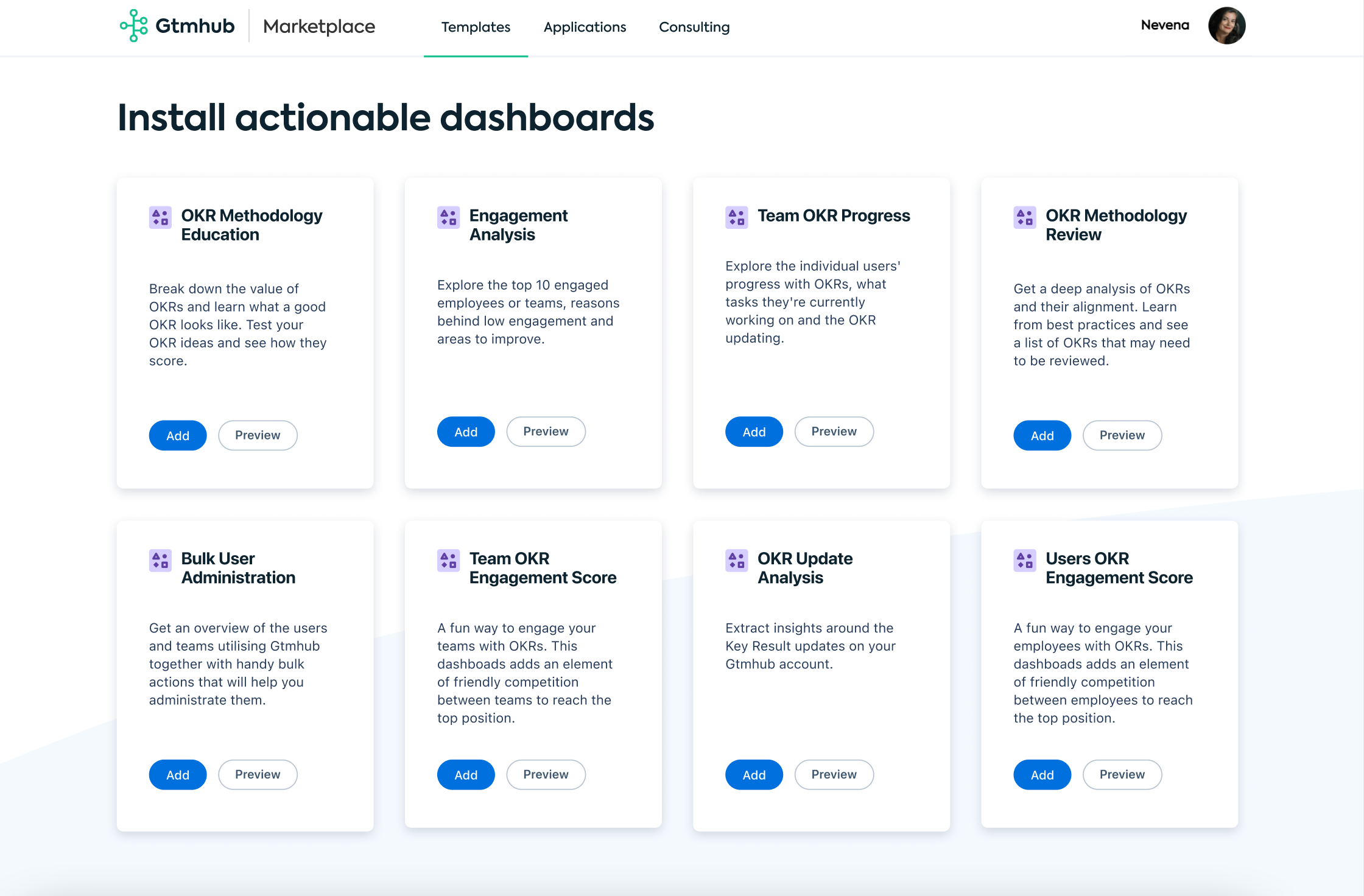 Spend less time trying to find the answers and more time achieving your goals.
When searching our Gtmhub Marketplace, you can preview each of the below Insightboards to see how other organizations are organizing their data:
Team OKR Progress

OKR Update Analysis

Engagement Analysis

Team OKR Engagement Score

User OKR Engagement Score

OKR Methodology Education

OKR Methodology Review

Bulk User Administration
Ready to install your first one? Visit our help article on how to install pre-built Insightboards or watch our how-to video below.