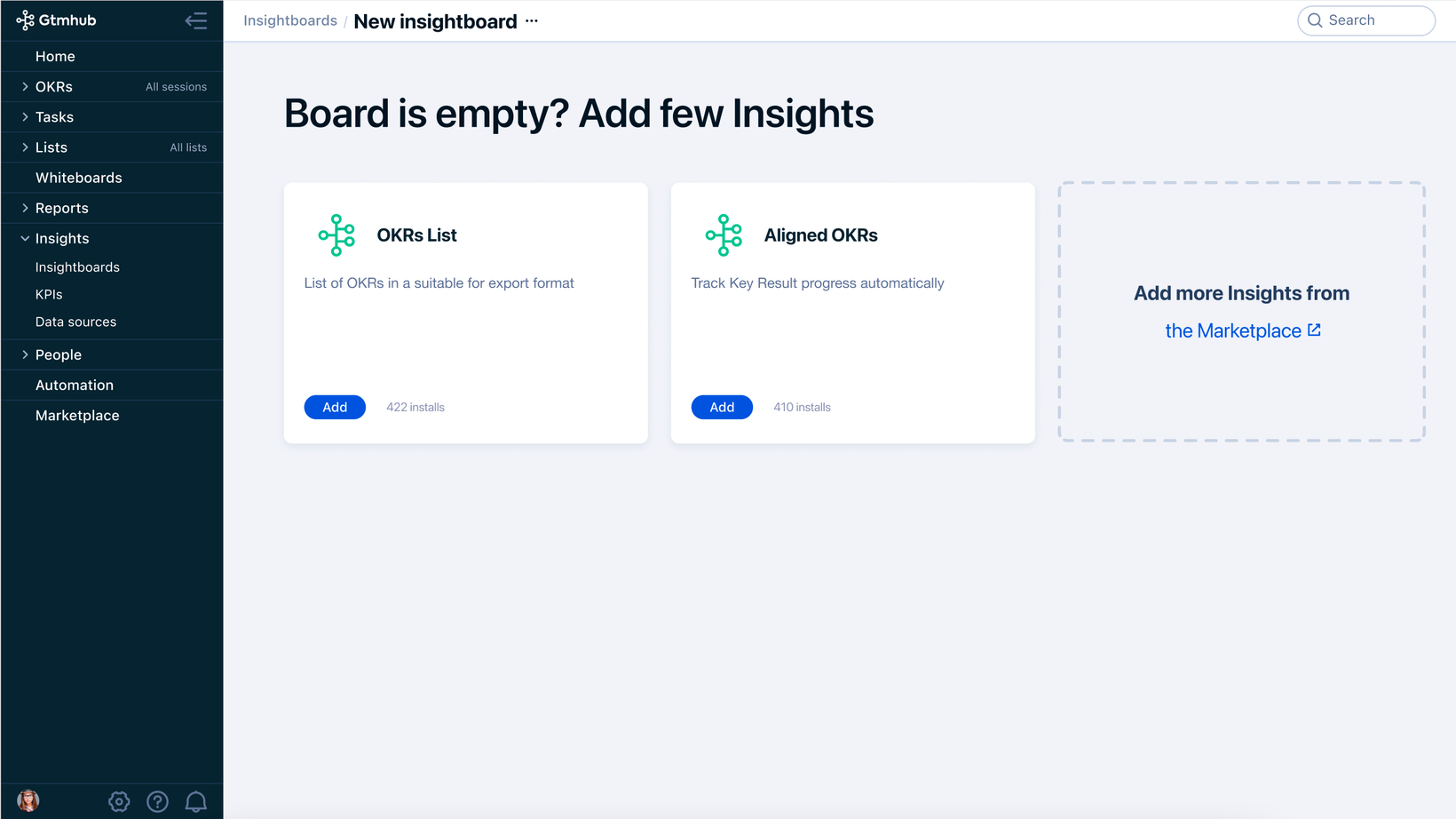 DATE:

AUTHOR:

Gtmhub Product Team
✨ Improved
🚩 Start
💥 Scale
🏔 Summit
🏢 Enterprise
Installing Insights Just Got Easier
DATE:
AUTHOR: Gtmhub Product Team
How do you know if you have met your Objective? Using Insights in Insightboards and to power your Key Results helps ensure you have accurate data in your Gtmhub account.
We offer over 250 Insights that can be installed quickly and used to track your progress on OKRs and other third-party systems including Jira, SalesForce, Chargebee, Intercom, Trello, and many more.
We have made it easier for users to access these ready-to-use Insights and build custom Insightboards. Here are the improvements you will see:
Install suggested Insights with one click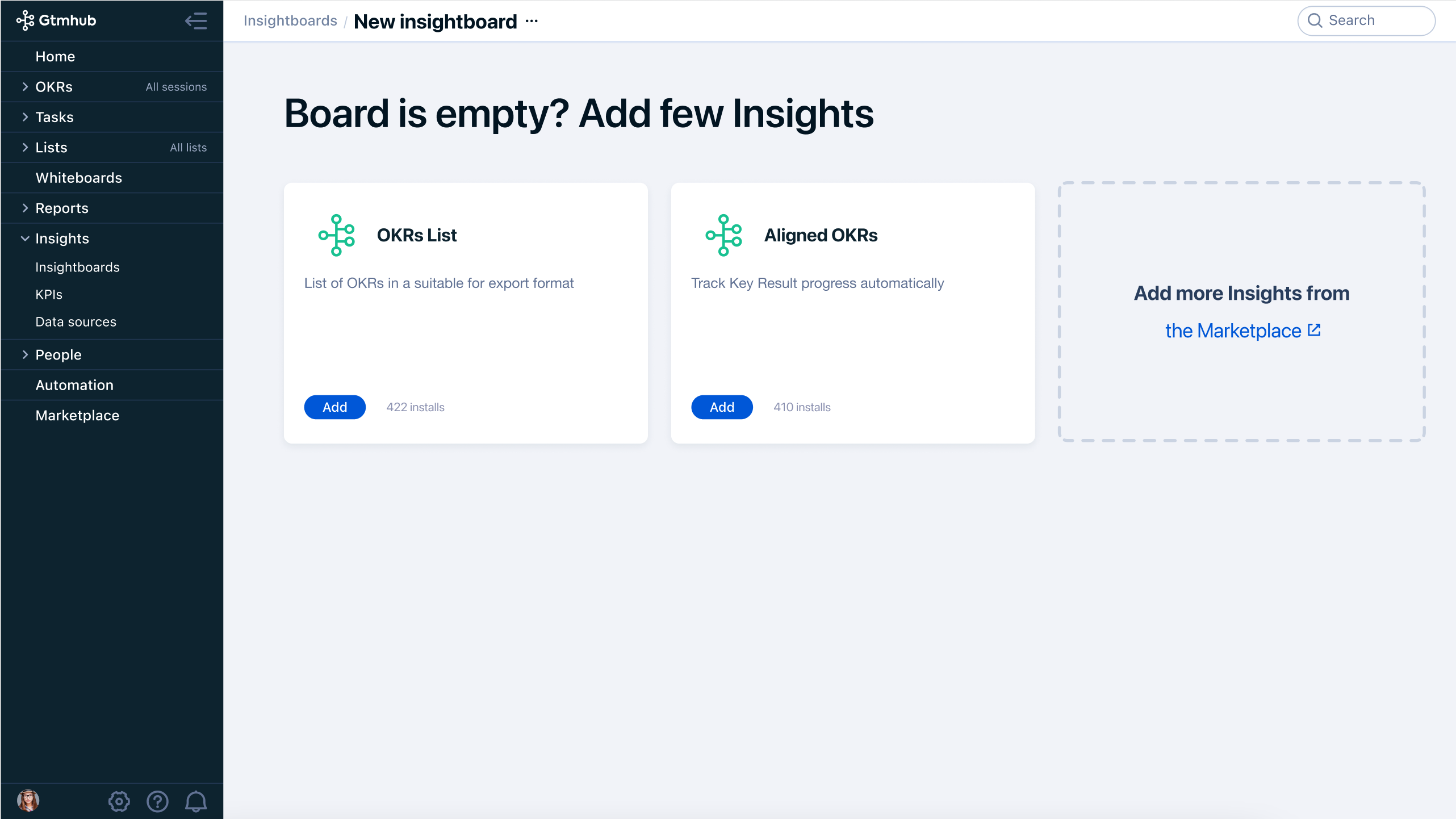 After creating an Insightboard, we will suggest the most popular pre-built Insights from the Marketplace for users to install with one click or they can browse the Marketplace for more examples
A new look when creating and managing Insights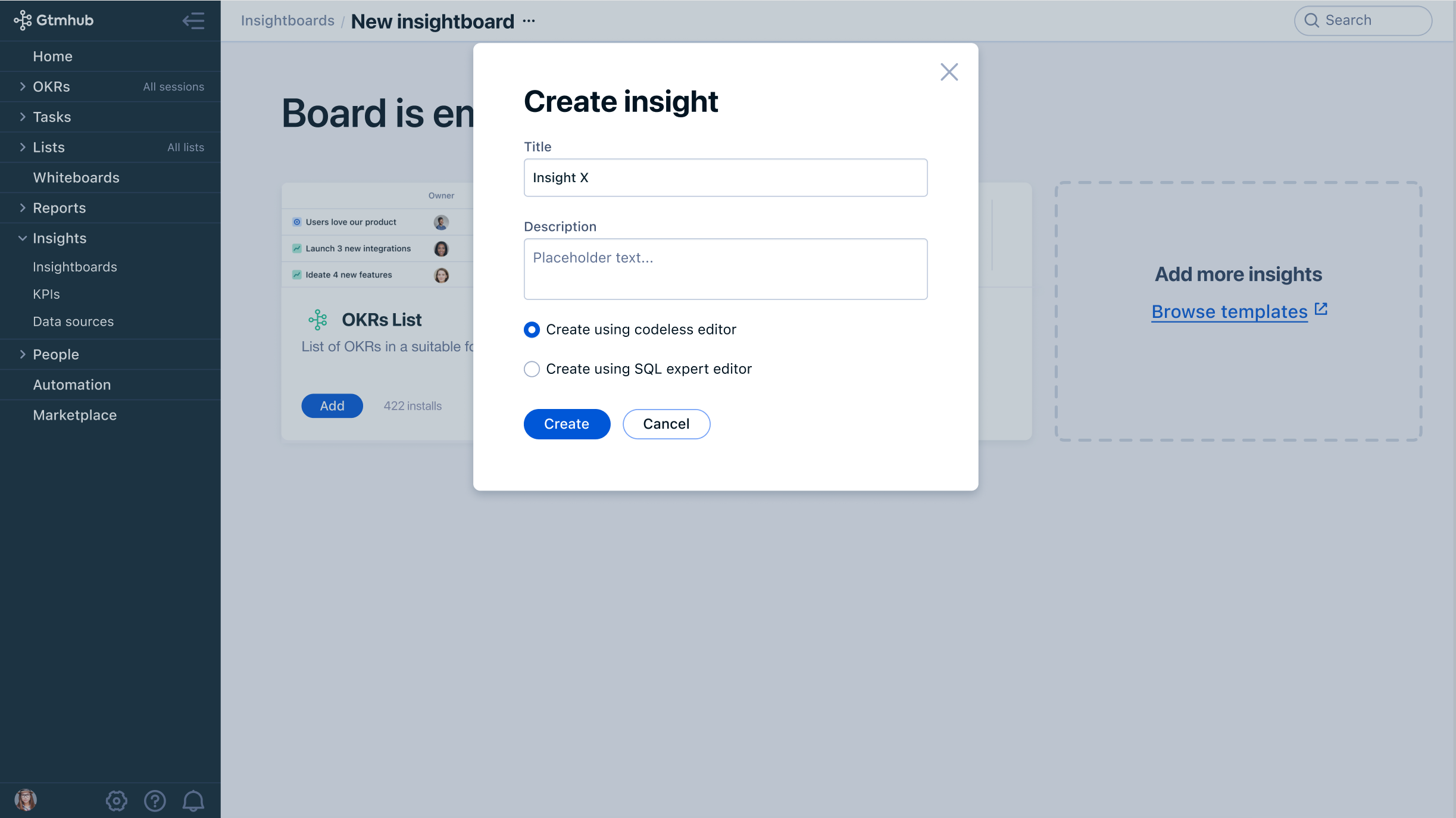 We made it easier to choose between the codeless Insight editor or the codeless SQL editor when creating an Insight, including a quick way to find the right Insights and see where Insights are already being used
An improved process for adding Insights from the Marketplace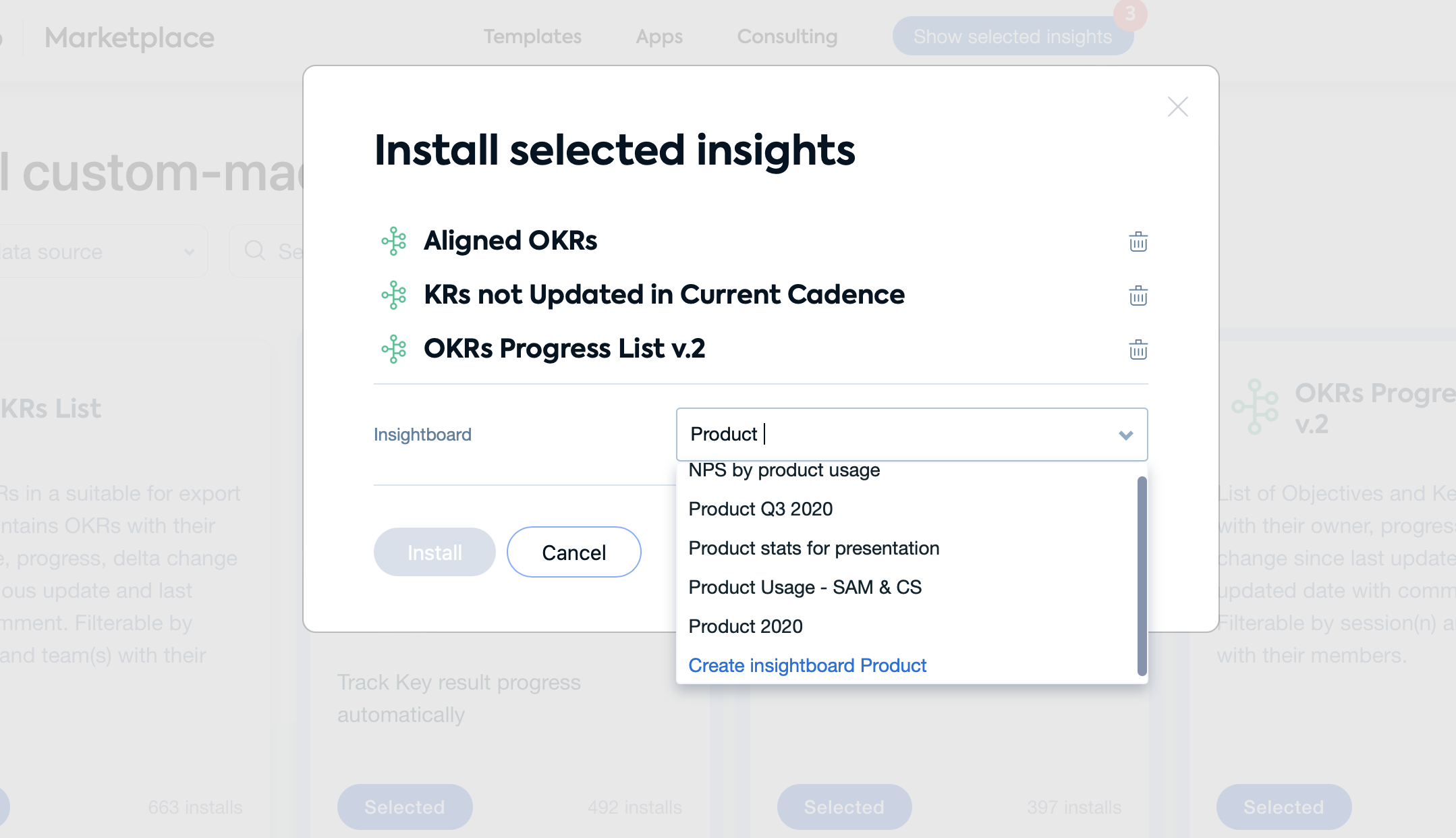 Users can quickly search to find the Insightboard where the Insights should be installed, and add all the Insights to the same dashboard with one click.