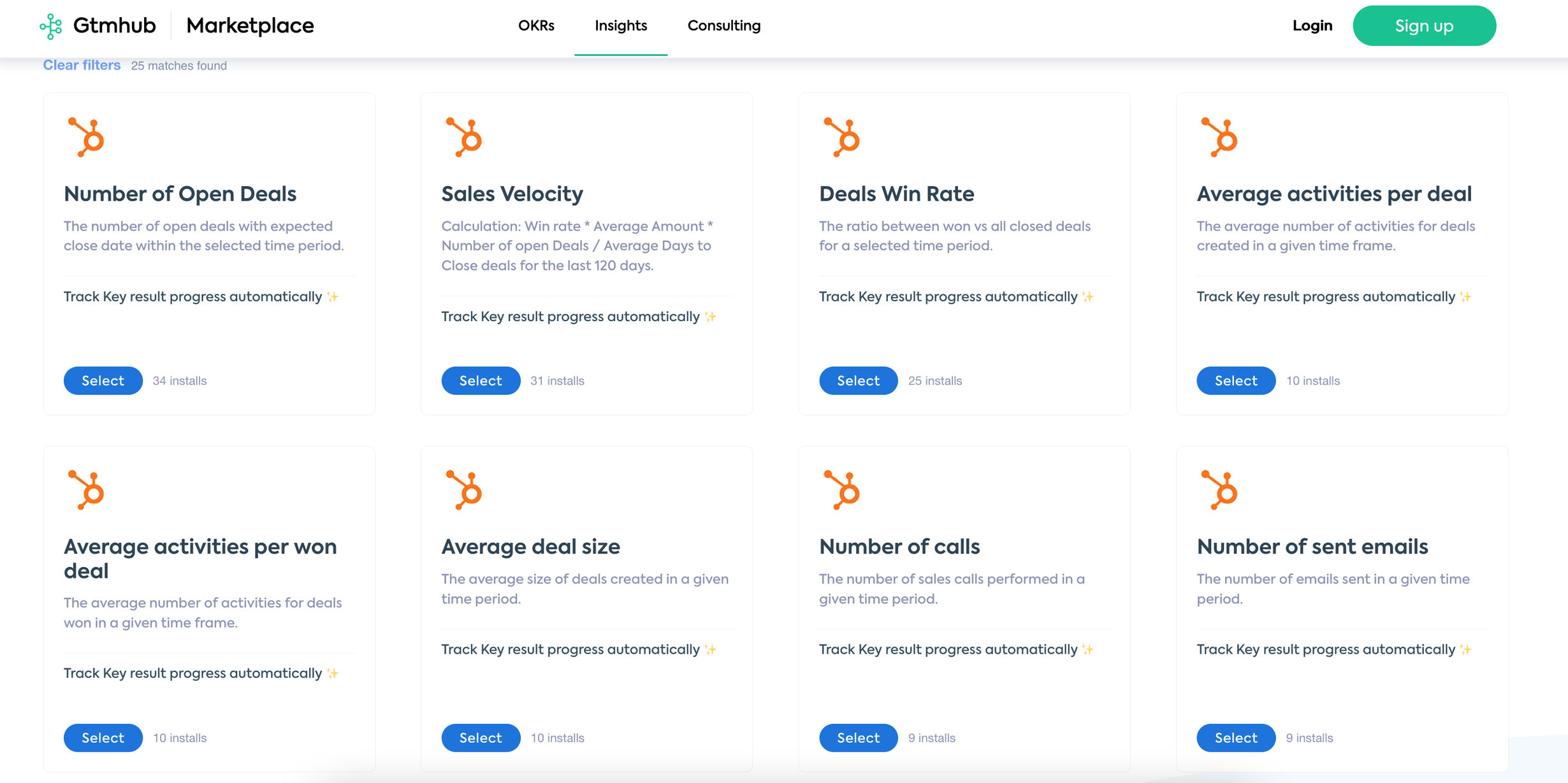 DATE:

AUTHOR:

The Gtmhub team
💥 Scale
🏔 Summit
🏢 Enterprise
💻 Desktop
✨ Improved
DATE:
AUTHOR: The Gtmhub team
Gtmhub Marketplace has predefined insights that can help you utilize Hubspot integration with Gtmhub and incorporate the OKR process within the sales organization.
We now have 25 ready-for-use Hubspot insights that can help you track and monitor the health within the sales and automate the progress of KRs and KPIs for a variety of metrics, such as Sales Velocity, pipeline, and activities.
For more information on using Hubspot insights, visit our Hubspot help articles.