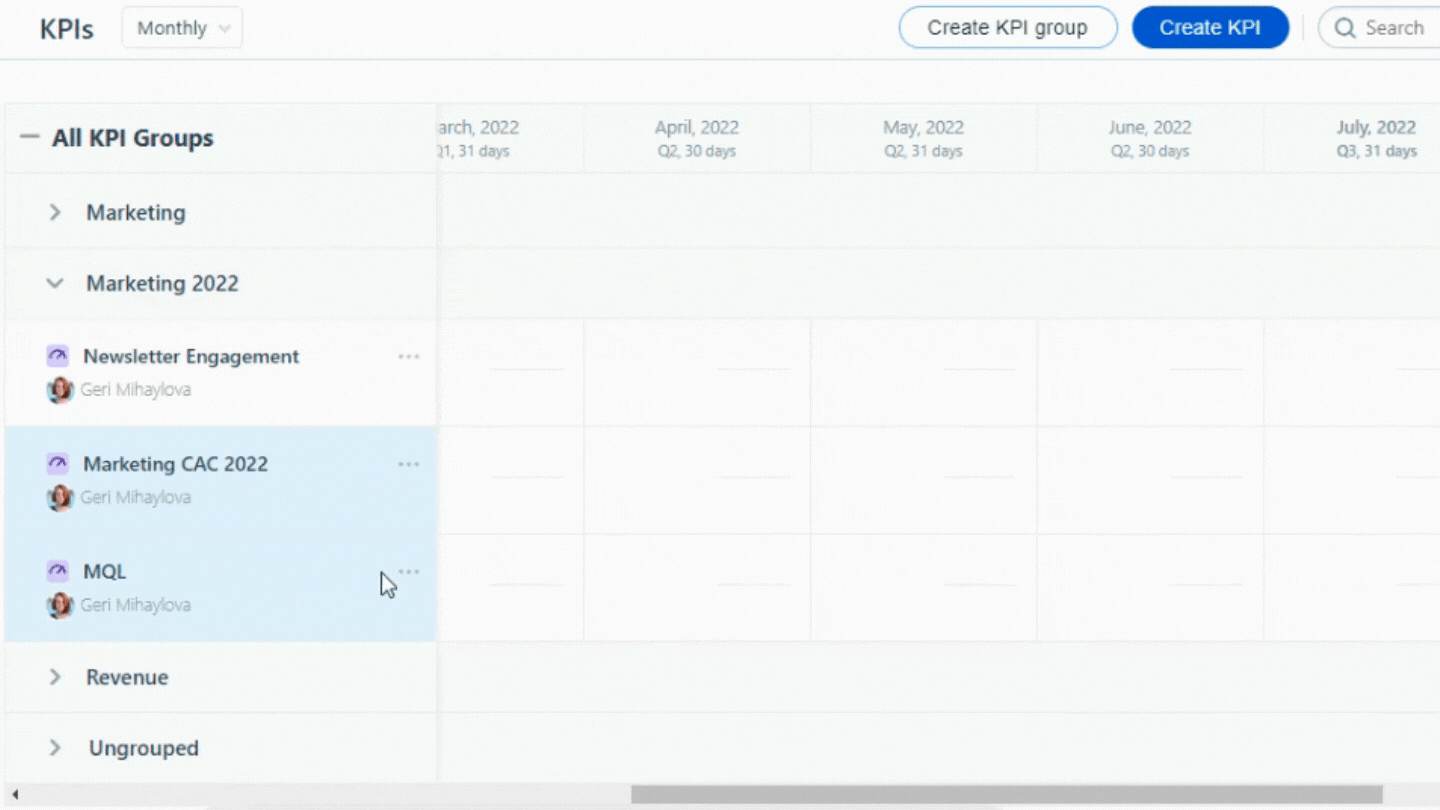 DATE:

AUTHOR:

Gtmhub Product Team

RELATED ROADMAP ITEMS:
Reorder the KPIs within a KPI Group
DATE:
AUTHOR: Gtmhub Product Team
KPIs are a way to check on the health of your business, and inform your decision making and OKR process.
Some KPIs are best grouped together and reviewed together. However, the order within the group may not match the order in which you wish to review them during meetings. Not anymore, efficiently reorder the KPIs within a group to customise the order to one that suits you.
Simply click the ellipses next to the KPI you want to move, select the option to move, then select whether you move it up, down, to the top or the bottom.
As a failsafe, we have restricted the reordering functionality to only users who have permissions.
Want to learn more?
Visit our help article on KPI Groups.