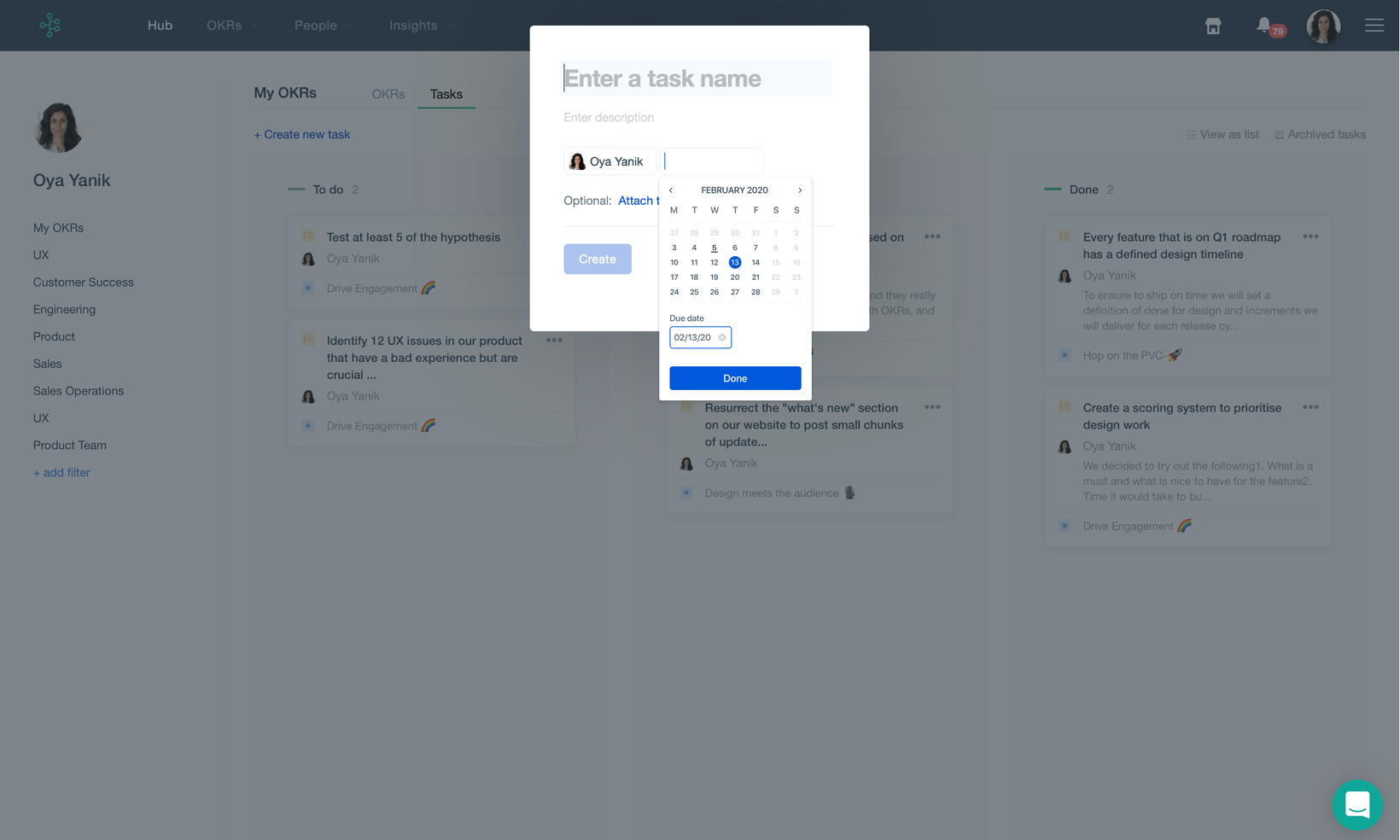 DATE:

AUTHOR:

Gtmhub Product Team
✨ Improved
🚩 Essentials
💥 Scale
🏢 Enterprise
💻 Desktop
📱 Mobile
DATE:
AUTHOR: Gtmhub Product Team
Tasks represent the actual work team members have to do to support the outcomes that are aspired. That means that Tasks provide meaning and purpose to plan execution. Outcome-focused organizations that use Tasks regularly will benefit from having due dates assigned to each Task to keep team members focused, and create urgency for a Task to be completed.
For more information, visit our help article on working with tasks.