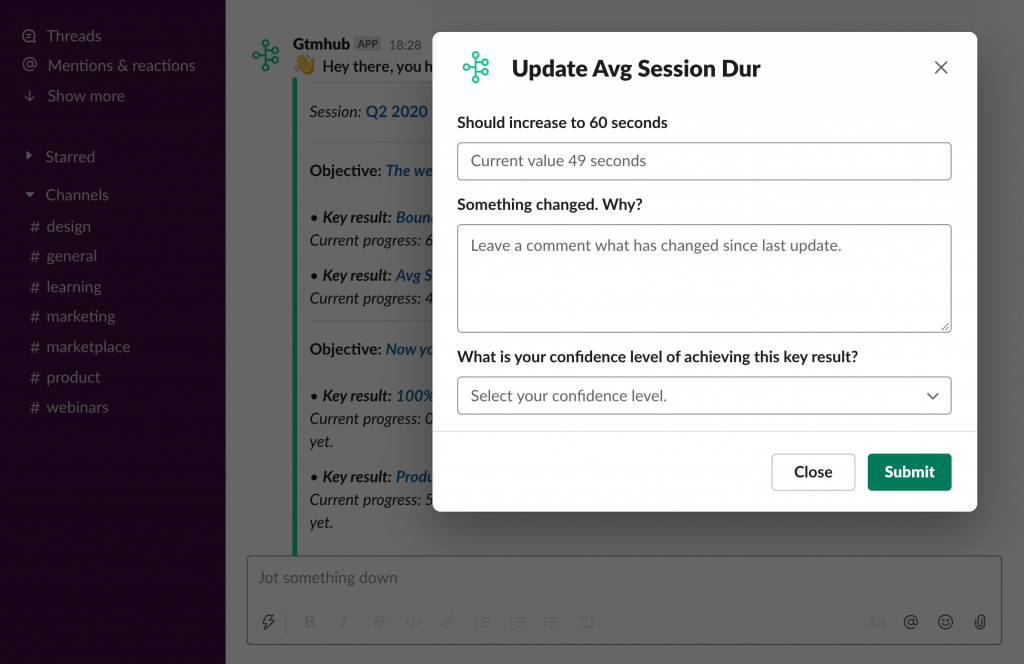 DATE:

AUTHOR:

The Gtmhub team
💥 Scale
🏔 Summit
🏢 Enterprise
💻 Desktop
📱 Mobile
🚀 New
Share and update Key Results directly from Slack
DATE:
AUTHOR: The Gtmhub team
We are bringing OKRs to where people spend most of their time: Slack. Integrating Gtmhub with Slack enables sharing and updating Key Results directly from Slack. This reduces the necessary steps to complete an operation, thus making users more productive.
For more information on this, please visit our Help Article on How to view and update OKR's from Slack.