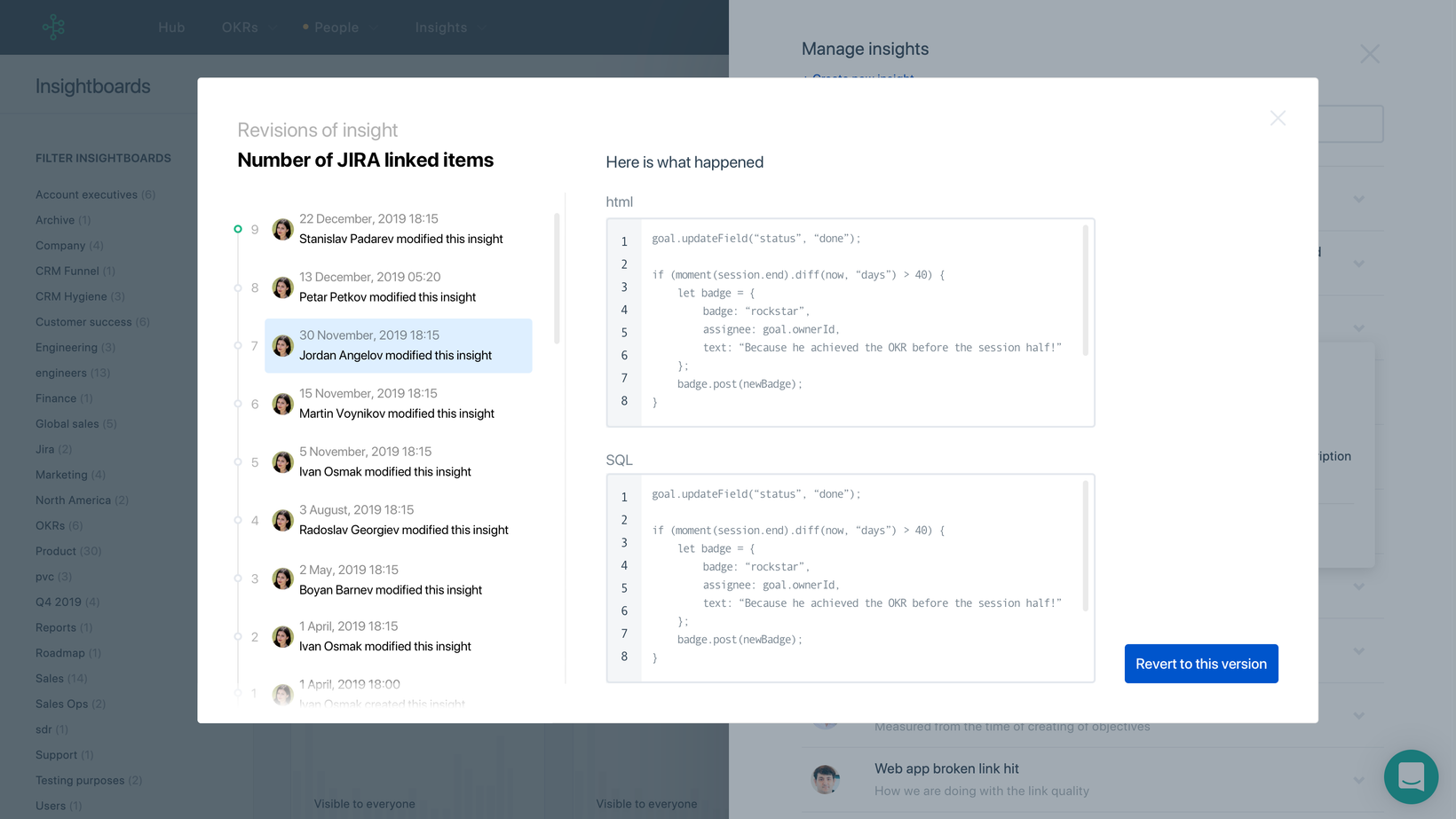 DATE:

AUTHOR:

Gtmhub Product Team
✨ Improved
🏢 Enterprise
💻 Desktop
📱 Mobile
Track changes to Insights and see version updates
DATE:
AUTHOR: Gtmhub Product Team
Insights are used for mission-critical OKRs. When Insight data is changed, this updated feature allows managers to see what was modified, who made the change and have the option to return the Insight to a previous version. For Insights installed from the Marketplace, users will be able to see the new version and decide to keep the version they have or update to the latest Insight version. Give managers complete peace of mind that the data in Insights is audited and accurate.
For more information, visit our help article on working with Insight data.