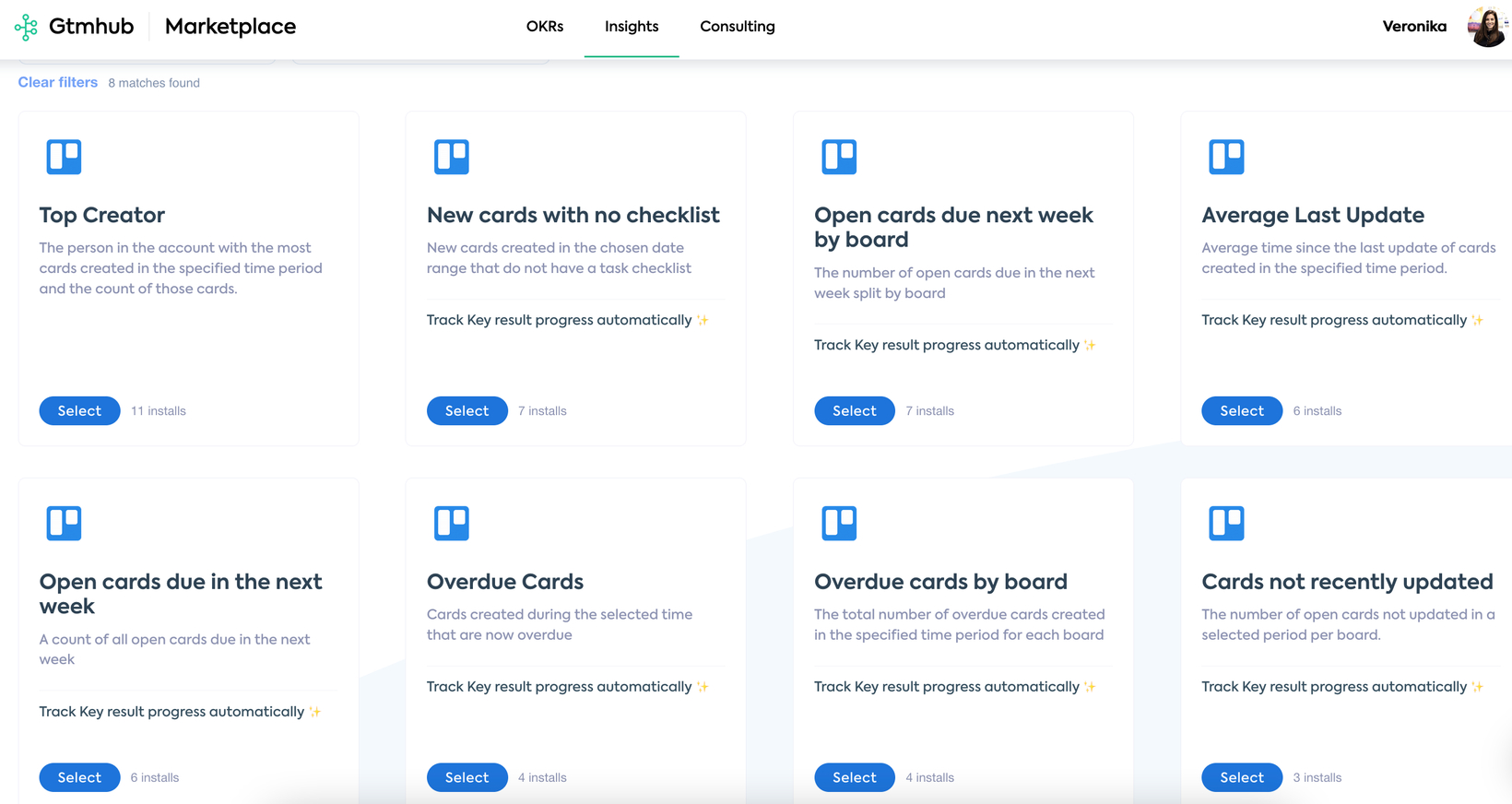 DATE:

AUTHOR:

Gtmhub Product Team
✨ Improved
💥 Scale
🏢 Enterprise
💻 Desktop
Track productivity with Trello Insights
DATE:
AUTHOR: Gtmhub Product Team
For organizations using Trello, our Gtmhub Marketplace now has 8 ready-to-use Trello Insights. These Insights will help track productivity and process adherence of Trello cards, including overdue cards and recency of updates, and then link these metrics as dynamic Key Results for productivity-themed OKRs.
For more information, visit our help article on installing Trello Insights.