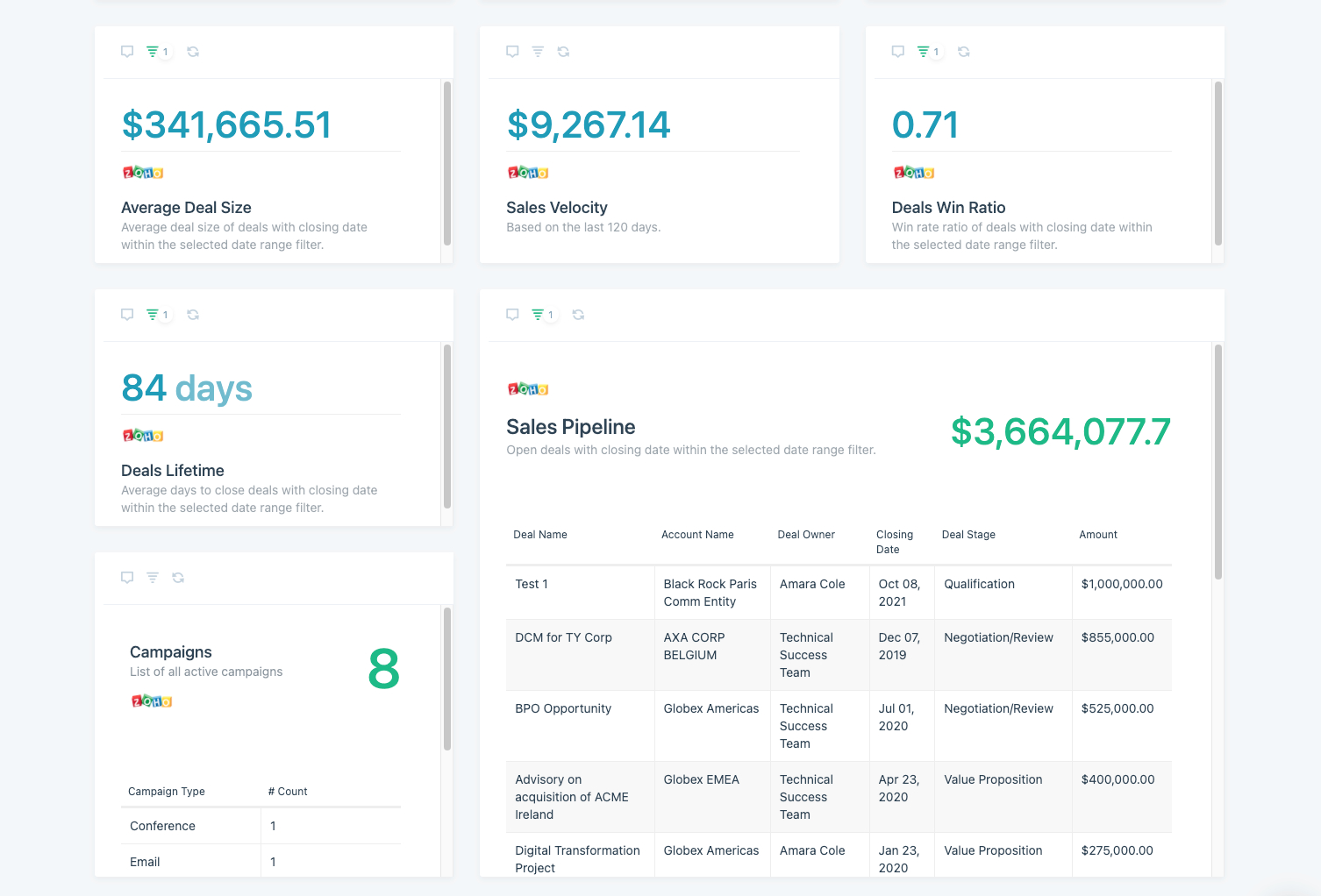 DATE:

AUTHOR:

The Gtmhub team
💥 Scale
🏔 Summit
🏢 Enterprise
💻 Desktop
✨ Improved
Track sales data with ZohoCRM
DATE:
AUTHOR: The Gtmhub team
If your organization is using ZohoCRM and you are wondering how the integration with Gtmhub can help you incorporate the OKR process within the sales process, check out our Marketplace.
You can now find ready-for-use insights suitable for automatically tracking important metrics as KRs or KPIs. Among the Insights, you will find Sales Velocity, statistics, and detailed lists around deals other activities.
To learn more, visit our help article on all the available ZohoCRM Insights.