DATE:

AUTHOR:

Gtmhub Product Team

RELATED ROADMAP ITEMS:
Q2 Roadmap
🚀 New
✨ Improved
Weekly Product Roundup for 04.15.2022
DATE:
AUTHOR: Gtmhub Product Team
We launched a new Feed for real-time OKR updates, an easy way to favorite KPI groups, and added new features to our product roadmap. Check out what's new:
Timeline Feed for Real-Time Updates
Why should you care? See what your team is working on in real-time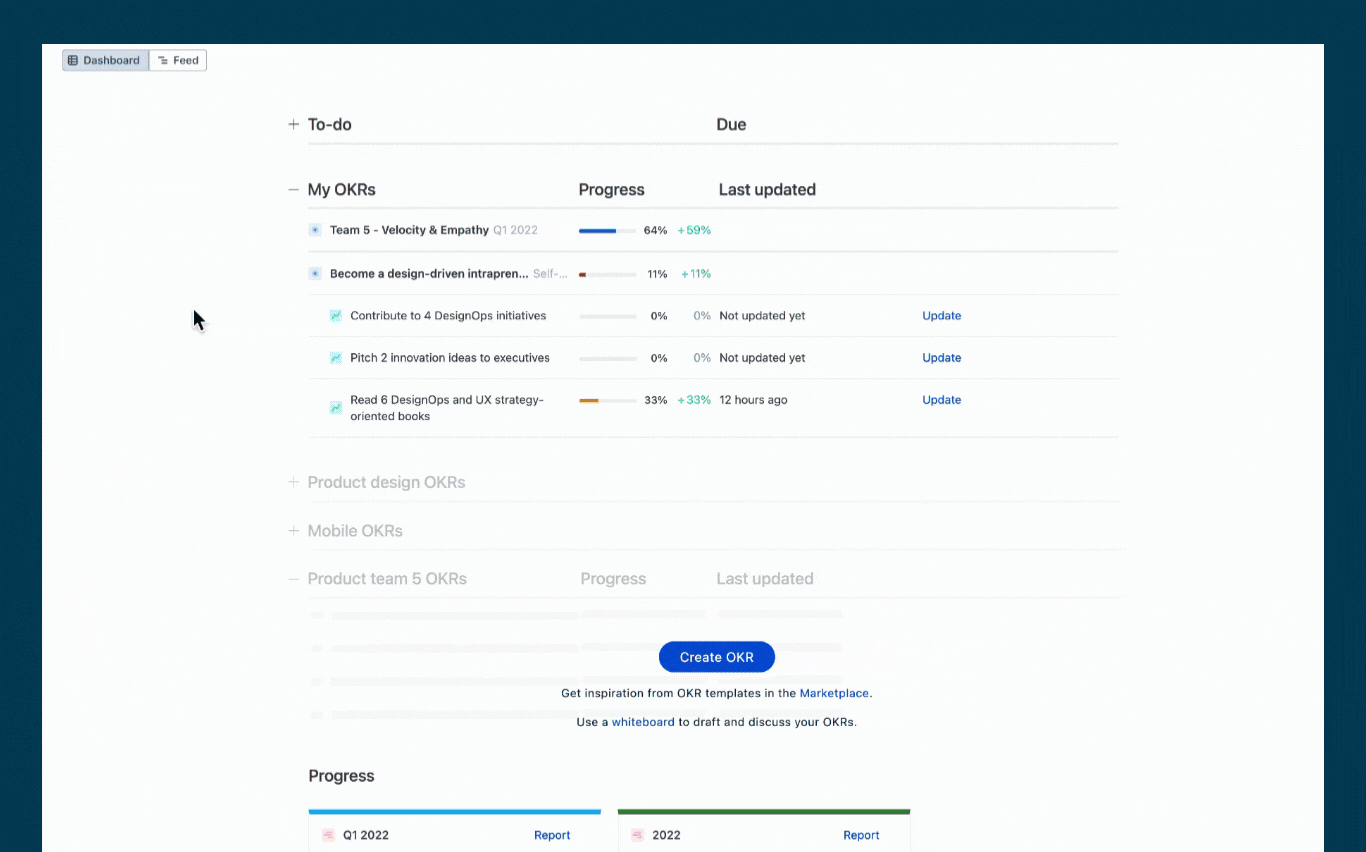 Our new timeline Feed provides an easier way for you to see real-time OKR updates to improve transparency, increase engagement, and celebrate wins. Want to learn more? Visit our full release note on this new feature
Favorite KPI Groups
Why should you care? Save time trying to find KPIs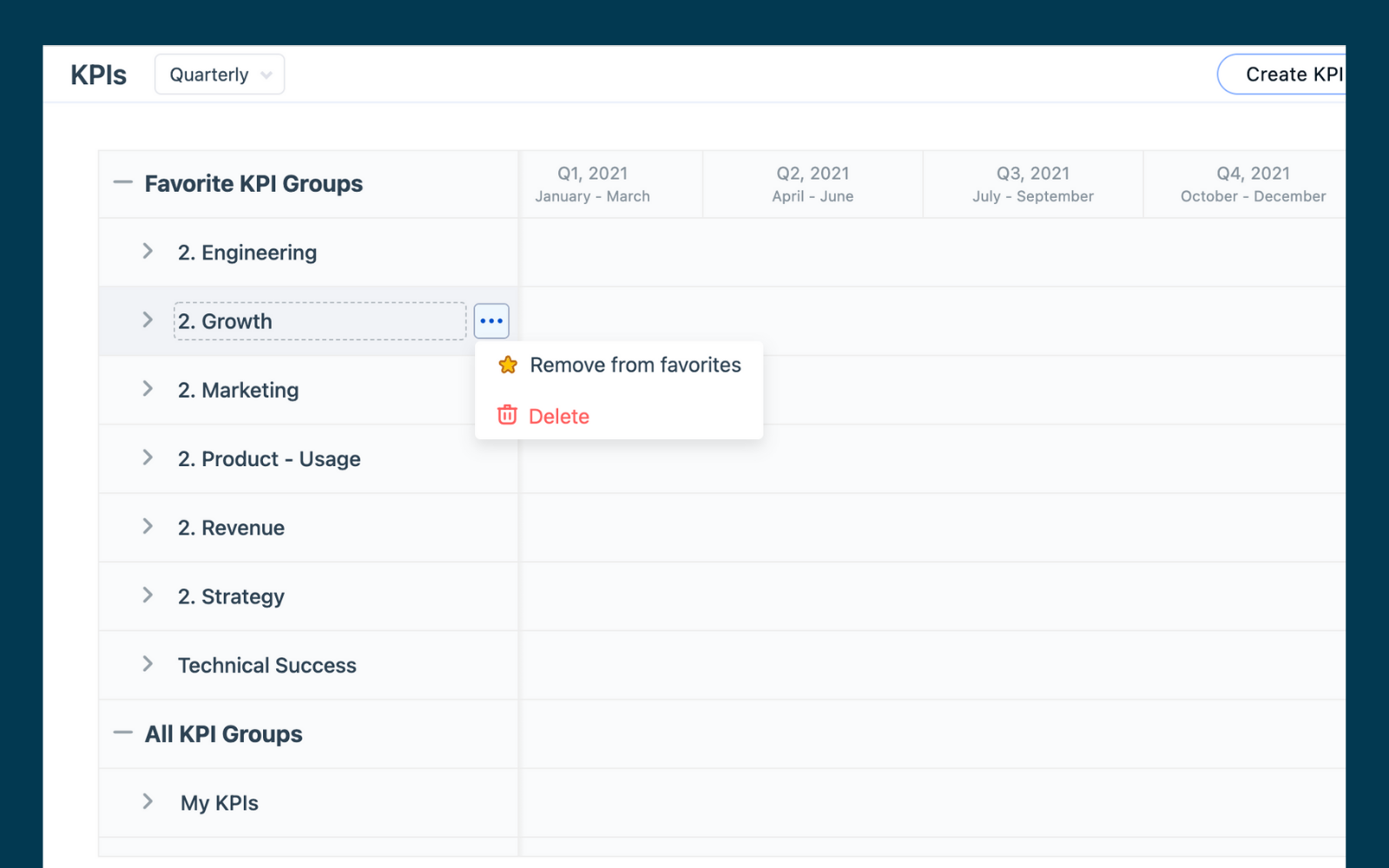 When your list of KPI groups is very long, it can be time-consuming to scroll through groups to find the KPIs you are interested in. You can now favorite KPI groups to put the metrics you care most about at the top in the "Favorite KPI Groups" section. Want to try it out? Login to your Gtmhub account and select the ellipsis menu under a KPI group to favorite your first one.



Properly Formatted OKR Attainment in Automation
We fixed the OKR attainment format in Automation to properly show as a percentage instead of a decimal value.
New Roadmap Features
Here are new features that were added to our Product Roadmap: