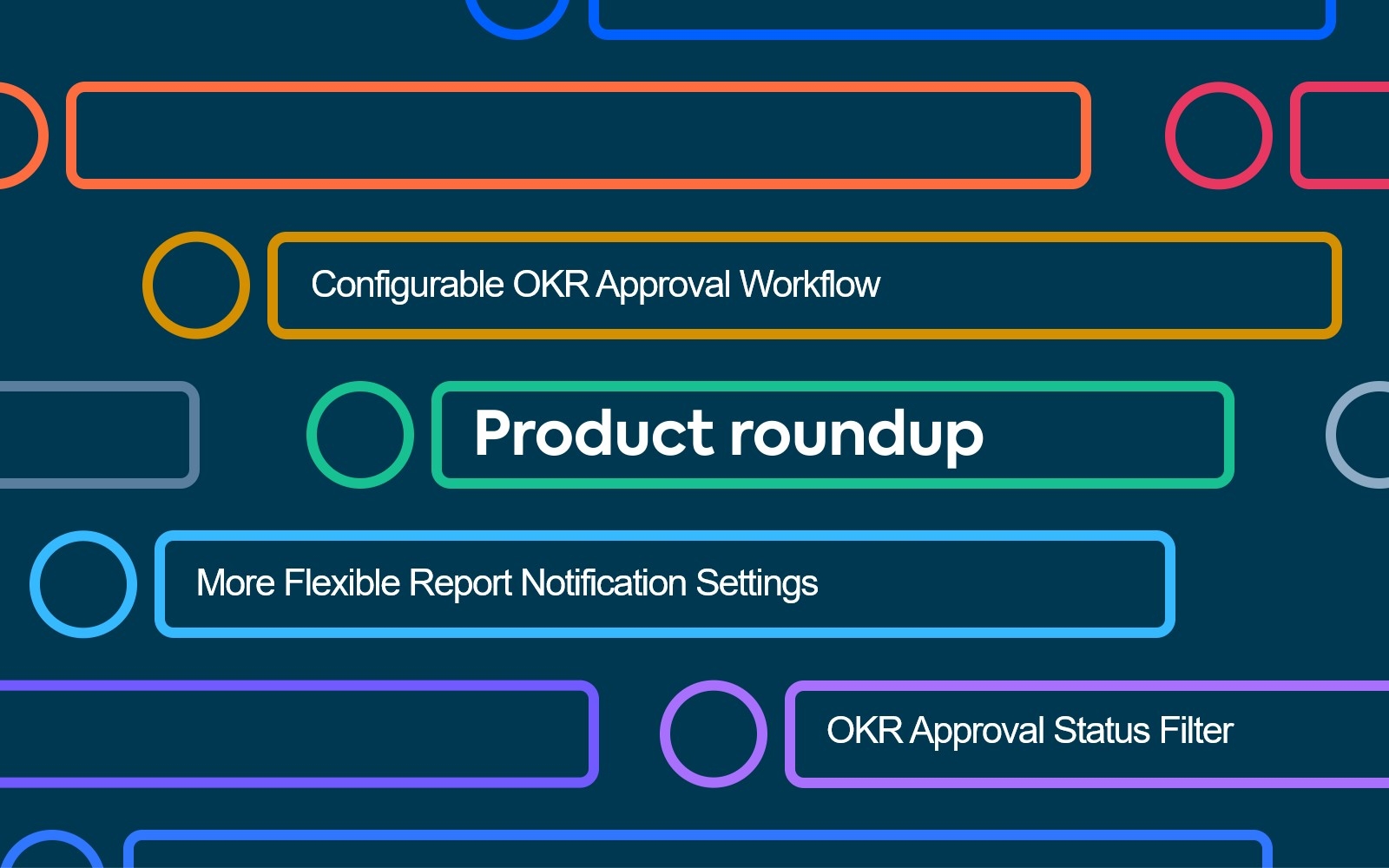 DATE:

AUTHOR:

Gtmhub Product Team

RELATED ROADMAP ITEMS:
Q2 Roadmap
🚀 New
✨ Improved
Weekly Product Roundup for 06.03.2022
DATE:
AUTHOR: Gtmhub Product Team
This week we launched several improvements to the OKR Approval Workflow, an OKR Status Filter, and more flexible report notification settings. Check out what's new:
Configurable OKR Approval Workflow
What's new? We made it possible for users to quickly edit approved OKRs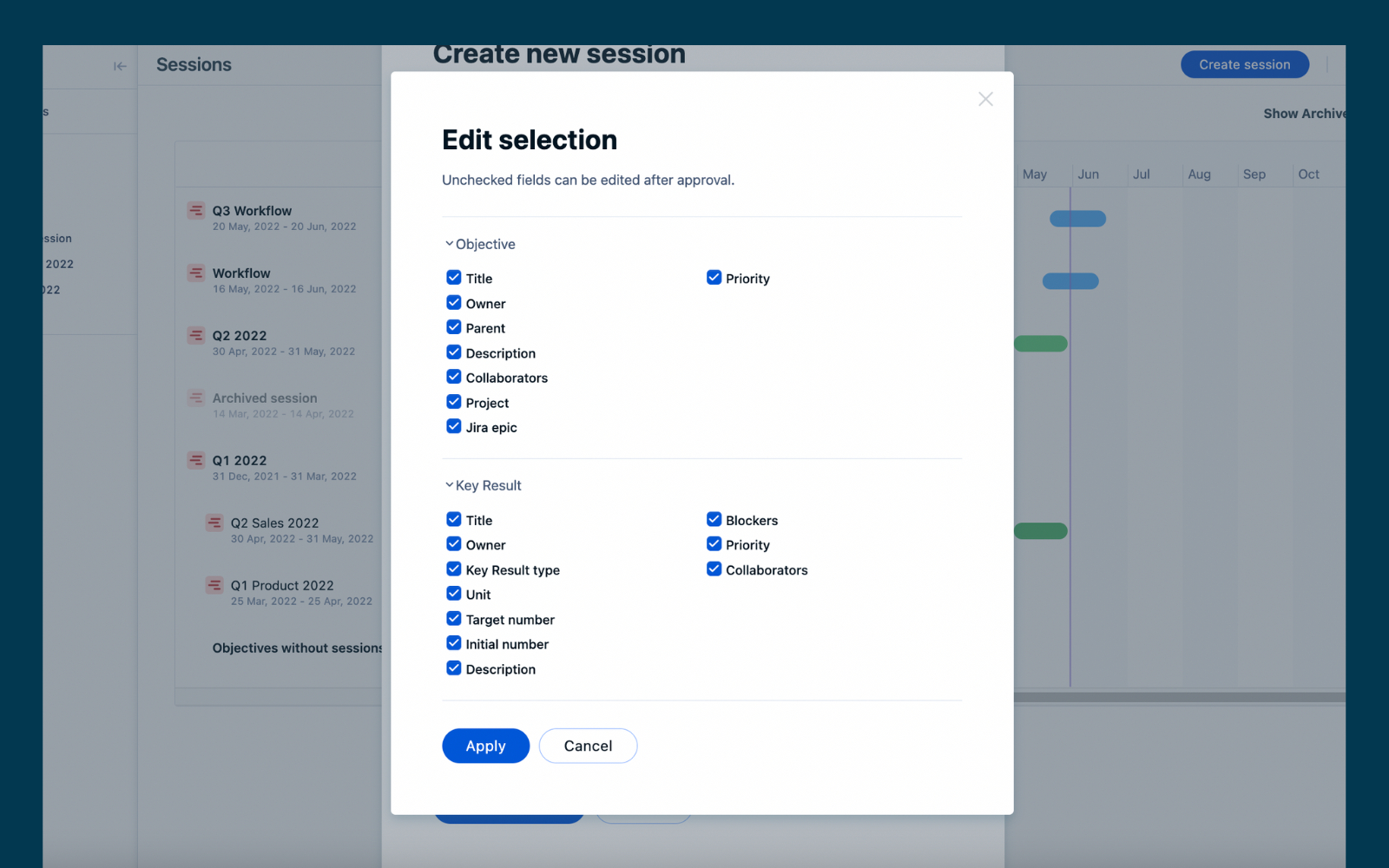 For Sessions using the Approval Workflow, Admins will be able to control which OKR fields go through approval on a Session level. This allows users to make edits to specific fields without having to withdraw approval on an OKR. Want to learn more? Visit our full release note on this new improvement.
OKR Approval Status Filter in Lists
What's new? We added a new way to sort and filter Objectives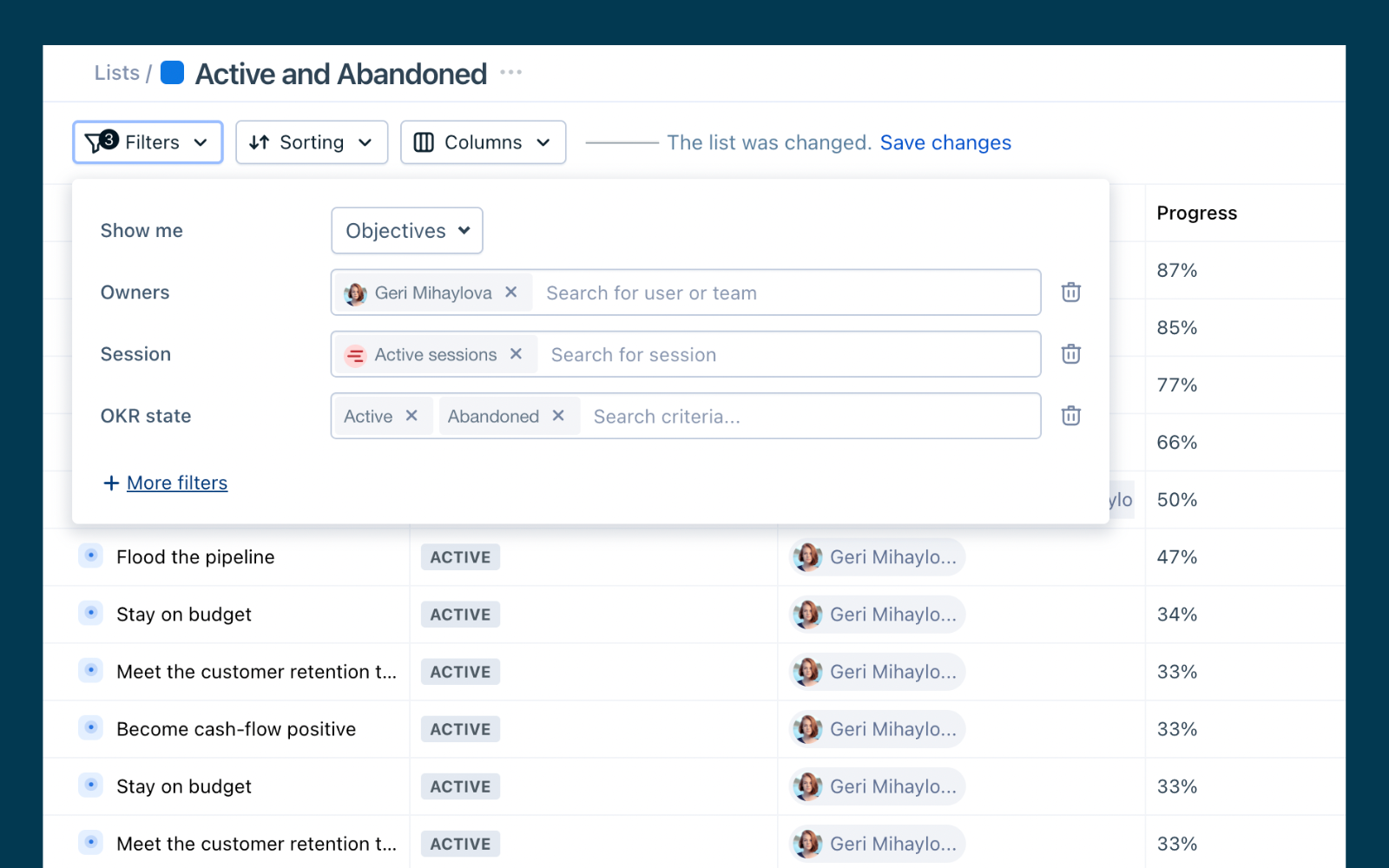 When creating Lists, you can now use the OKR status filter and column to show draft, in review, or approved OKRs. Want to learn more? Visit our help article on OKR statuses when using the Approval Workflow.
More Flexible Report Notification Settings
What's new? Choose preferred notifications for Slack, MS Teams, and email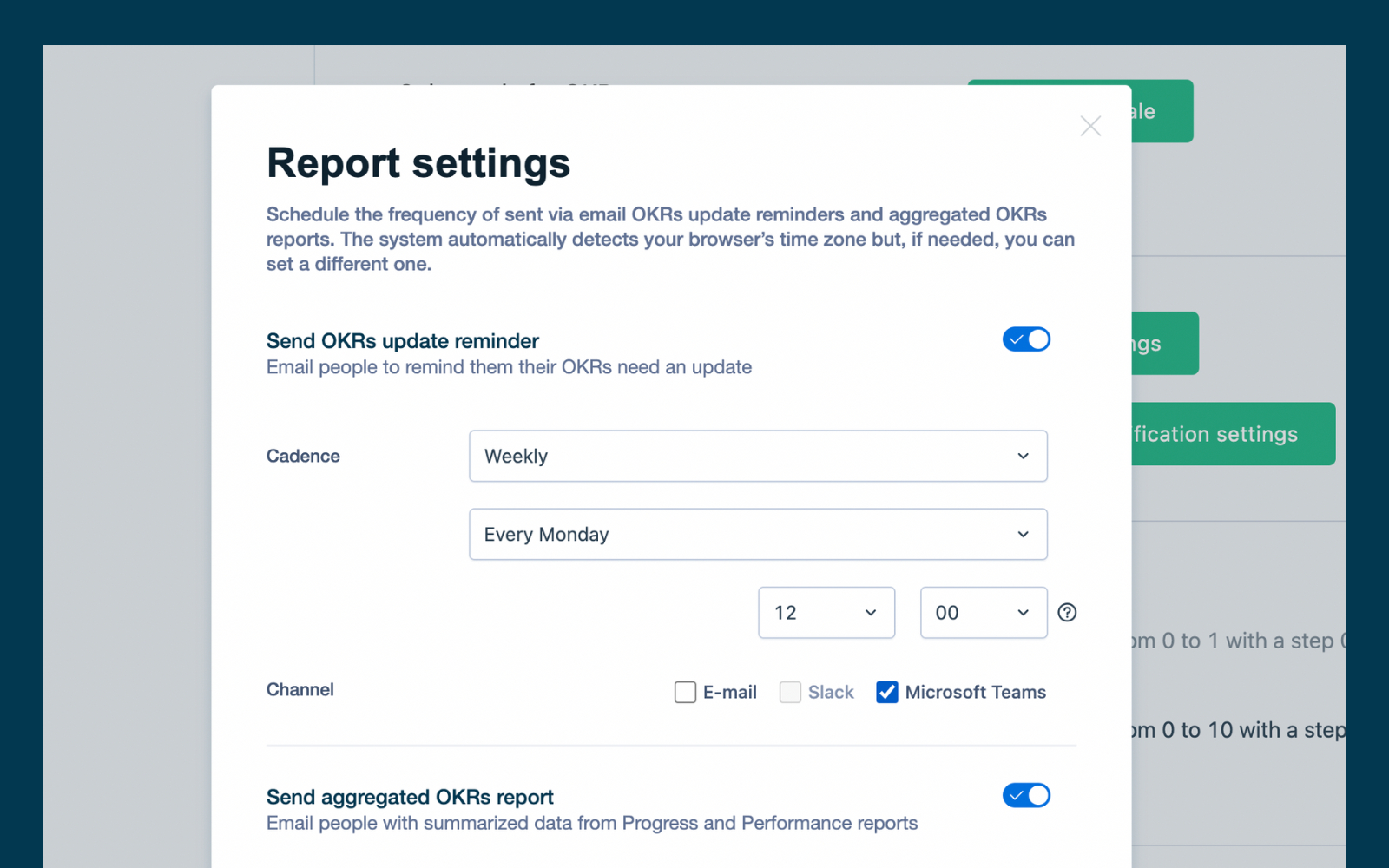 We have separated Email, Slack, and MS Teams report notifications to enable more flexibility on choosing where you want notifications to be sent. An account admin can configure the default notification settings globally for the account, then each user can modify their individual notification settings. Want to learn more? Visit our help article on configuring OKR update reminders.



Users Cannot Approve Their Own OKRs
When using the Approval Workflow, we have added the ability to prevent users to approve their own OKRs. When this is enabled, the user will need to submit their OKR for review and have it approved by another team member.
Improved Behavior of Insightboard Ellipsis Menu
Each card within an Insightsboard has an Ellipsis menu to apply options to the card. These options are based on permissions, and we have made an improvement to not show the ellipsis "..." menu for those who do not have the right permissions. This eliminates confusion on nothing happening when a user without permissions clicks the menu.
Consistency in Number Formatting
We have updated the number formatting for Insights, KPIs, and Key Results to create consistency in the unit shown, including the ability to define a decimal size for the unit being entered.